The credit card app is an application platform that enables cardholders to manage their credit card account using their mobile phone. There is various credit card app, and some of the apps allow you to manage your rewards, track your credit score and do more from your mobile device. While with some, instantly you can use it to lock your account the moment your card is lost or stolen.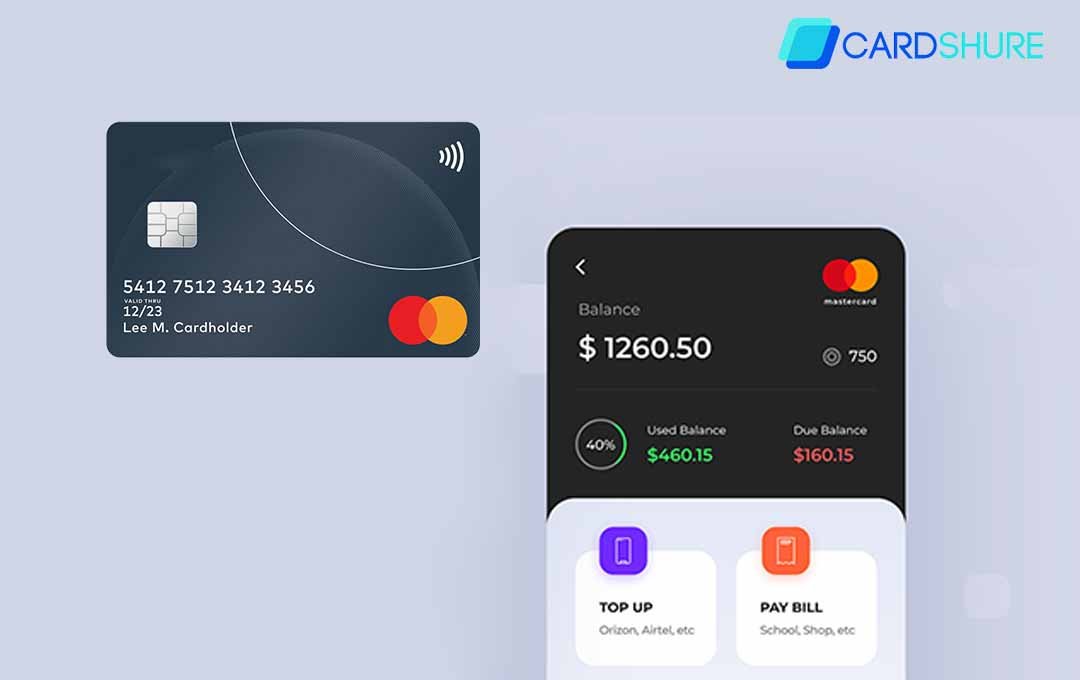 However, in this article let's see the various credit card apps that are known for being reliable for cardholders.
Credit Card App
As a cardholder, your credit card app offers you access to your account online. It gives you access to your account activities. Depending on the card issuers, from your app, you can see all the features and benefits. This will enable you when you to choose and aid you in managing your finances better.
How to Access A Credit Card
Before you get a credit card there are certain things you should look out for. Since many card issuers are issuing credit cards definitely they will not be the same. That is offering the same services.
Some large card issuers have apps that enable you to track your purchases, make payments, and view your monthly statements. Based on the card you have, sure you can do more than just the above-mentioned.
However, some will show you details of the card reward programs and allow you to activate the rewards. For some reward cards especially those with rotating rewards categories, an app can usually show you what the current quarterly categories are, and hence you can activate rewards categories.
Also, some cards have features that cardholders can easily freeze their account in case of card is lost or stolen using their app. Which is far easier and quicker than calling and waiting for a customer representative online or via phone.
Some Major Credit Card Issuers Mobile App
To know how good a credit card app can be lookout for these features in such a credit card app:
Appearance
Ranges of services
Clarity of information
Availability of Key information
The app should be easy to navigate
Looking out for these few features, you will be well-guided on how to get an excellent credit card app.
Credit card Apps
Based on the overall score each app receives from their rating lets see these credit card app
Discover Credit Card App
This app is the highest in credit card ranking, having five stars out of five. This app can be used to review and add notes to transactions, and make payments. Also, to check your FICO credit score, view balance transfer offers, and review and redeem rewards.
Discover mobile app allows you to engage in Live chat with the issuer's customer service team. You can send a secure message if the live chat function is offline. It has a "Freezer It" feature in case of card is lost or stolen.
When you use an iPad you can access the Discover Spend Analyzer tool. This allows you to sort your transactions into categories which gives you a better idea of your spending over time. The discover credit app is available in Android and iOS devices.
American Express
This is another powerful credit card app issuer. The American Express credit card app enables you to track your transactions, redeem rewards explore the card benefits, and to check your monthly statements. You can use the card app to search and activate offers with restaurants and retailers.
Also, you can set up notifications for purchases and fraudulent activities. With the app, you can minimize your spending and spot fraud far off.
 Bank of America
The Bank of America mobile app is an excellent mobile app for its cardholders. The app is available on iOS, Windows, Blackberry, Android and on Amazon Kindle Fire tablet. Using the app you can pay bills, view your transactions, access your FICO credit scores and get account alerts.
The Bank of America mobile app allows you to view and redeem your rewards. Also, search for and activate BankAmeriDeals, the bank's cashback deal platform with different restaurants and retailers.
Capital One
Capital One comes with features that make the app worth having. Including cardholders being able to instantly lock their card if it gets lost or stolen. You can unlock the card when its found and continue using it as usual. You can access your account without a password but by tracing a pattern using your finger.
Also, you can view your transactions and statements, redeem rewards, pay your bill, and set up notifications with your Capital One app. The app gives you access to Capital One's credit monitoring service, CteditWise, where you can view your VantageScore credit score and what factors are influencing it. Cardholders get tips on how to improve their score. The app function well on Android and iOS devices
Chase Credit Card App
The bank mobile app is a good app. You can get the app on Android and iOS devices. It can be used to review and pay bills on Chase credit card and redeem rewards. You can use it to set up notifications on your account activities.
Also, you can receive secure messages from Chase's Customer service team. And you can view your VantageScore credit score using the app.
Wells Fargo
The Wells Fargo bank mobile app is an excellent electronic app that gives you access to view basic account information without logging in. You can view transactions, make payments, manage your rewards, check your FICO credit scores and read secure messages. Function well on Android and iOS devices.
In conclusion, when getting a credit card do not forget to pick the one with a mobile app. This will help you when you are far away on a trip far away from your computer. When you have a credit card app use biometrics for authentication to prevent other people from seeing your passcode be careful and protect your app.
For further reading use this link https://creditcards.usnews.com/article/whay-is-best-credit-card-app.
More Related Content