Website is an easy platform for you to develop your business online, by providing necessary information about your business. Steps on How to Create A Website in Few Minutes is important you think about what you want to achieve with your website. Stay calm as I unveil what it takes to create or own a website in this article.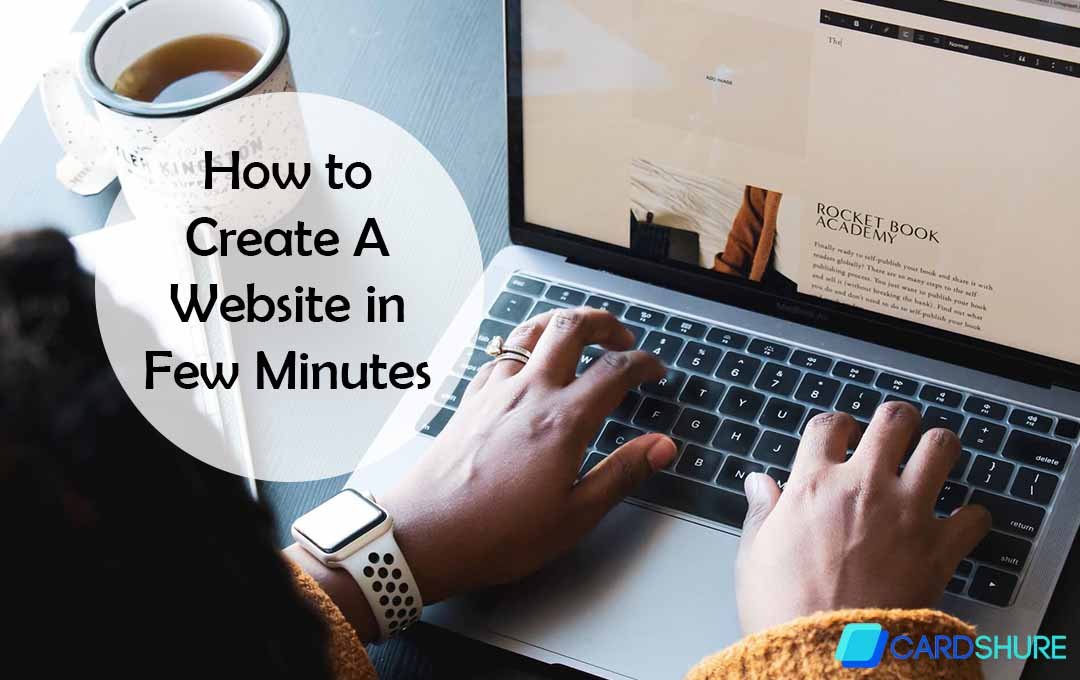 Steps to Create A Website
I will be tabling down what you need to do to own a website
Register your domain name
Find a web hosting
Set-up your website
Design your website
Prepare your content
How to Register A Domain Name To Create a Website
To register your domain name you need an accredited and trusted registrar just like Bluehost. Your domain should reflect your product and services to enable your customers to find your business easily through search.
Get a Web Hosting To Create A website
You can get Web hosting from one of the popular hosting providers, which is definitely well-established and very Secure to host your site. fees for web hosting depending on how many visits you get
How to Register A Domain Name and Sign up For Hosting
Proceed to www.Bluehost.com
Click on the "Get started now " button
Select your hosting plan, on the new page
Create your domain and tap on the "next" widget
Key in your account info.
Type in your payment details
Select your plan and package
You can now create your password
Set up Your website
To keep your website running you need a website builder like WordPress, it is free to use and it's suitable for all, mainly for small business websites, online shops, and more. You can build your site with Drupal, or Joomla.
How to Add WordPress To Your Website
Most reliable hosting companies have consolidated "1 Click installation" for WordPress
Log in to your hosting account
Navigate to your control panel
Locate the "WordPress" icon
Select where you want to install your new website
Tap on the "install now" widget
How to Design Your Website
If you have WordPress installed on your domain and you need a theme in other to make your site look different, follow the directives below
Sign in to your WordPress dashboard https://yoursite.com/wp-admin exchange "your site" with your domain name
Navigate and tap on the "appearance" widget
Select the "themes" tab, and you can move on to find a theme that will suit your website
get the appropriate theme, you can now click on the "install" link
Pres "activate" button and you are good to go
How to Add And Edit
Locate your WordPress dashboard for pages
Select "Add new" tab
Add text images and more, and save
How To Add Page to the Menu
Click the "update" link to save changes
Select "Appearance" widget
Click " menus"
Locate the page you created and click on the "check box"  and add it to the menu
Prepare And Add Content To Your Website
In preparing your content you need to consider what information or transaction your customers will want and get it well structured, for it to be easily accessed. hire good article writers and website designers to help you develop your content.
More Related Content