Mistakes Online Students Make. It is not very common for people learning online, just like students in college, to experience some hiccups along the way because of misunderstandings concerning their program's structure, expectations, or some other factors.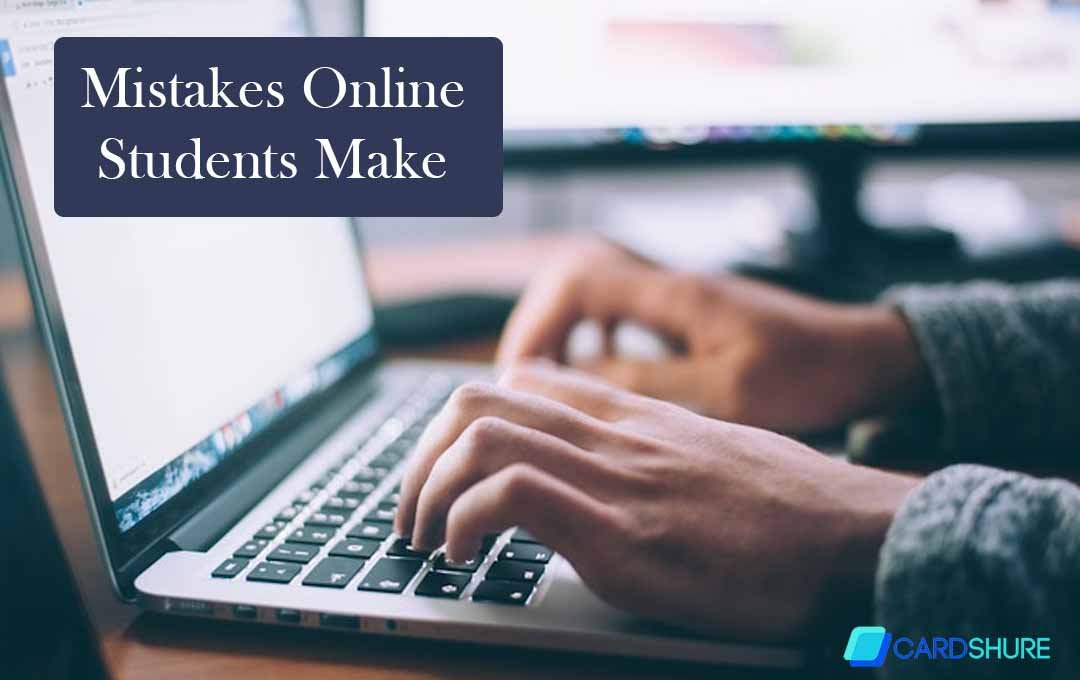 Mistakes Online Students Make
So before you decide to commit to an online degree program, you can try avoiding these five common mistakes, as stated by experts:
Ignoring Red Flags
Not being ready to Use Technology
Not researching for the type of Course
Underestimating The Difficulty of a Program
Isolating Yourself.
Ignoring Red Flags
Having no accreditation might be a warning sign the program may not be legitimate. Check a program's website for its accreditation credentials and verify they are recognized by the council for higher education Accreditation or the U.S. Department of Education.
Some other red flags are expected to include a lack of student services, ambiguous program costs pushy recruiters, and overpromised outcomes.
Not being ready to Use Technology
It is important for you to assess your online readiness which includes an overall comfort with technology and a level of self-motivation to remain on track with assignments and meet course deadlines, as stated by expert stated.
Online students are expected to be very comfortable and good at making use of basic tools, which include Microsoft Word and learning management systems like Canvas. And they need to be in possession of a very reliable internet, a webcam, and access to a laptop, desktop computer, or phone.
Not researching for the type of Course
The way each online class is taught varies. To avoid unpleasant surprises, prospective online students must be aware of whether their classes will be synchronous, asynchronous, or a combination of the two. Asynchronous learning, on the other hand, is self-paced and does not necessitate weekly attendance at a predetermined time for classes or lectures.
Students should also find out if the program requires occasional campus visits and confirm that their professors have taught an online course, as in-person teaching skills do not always translate digitally.
Underestimating The Difficulty if a Program
Some Students assume that because no teacher would be there standing in front of them, earning a degree or credential online is easier when they try to do it themselves.
But in most situations, an online degree turns out to be more challenging for students because it requires more self-discipline and motivation to take an active part in their learning. And when it comes to assignments and exams, online students are expected to maintain the same integrity as residential students.
Isolating Yourself
Being an online learner, you can sometimes feel isolated. But a lot of schools are offering opportunities for online students to connect with other students like them, and they include a virtual event throughout the year. Experts also advise students to visit the campus, if they are local.
Try to connect with your peers in the classroom. For instance, you can choose to start a group chat, which can refer to if they miss a class, want someone to help them study or have questions on an assignment.
More Related Content