Woman Within Credit Card is offered by Comenity Bank. It is an in-house card that brings you the benefits that you like the most, under the best possible terms.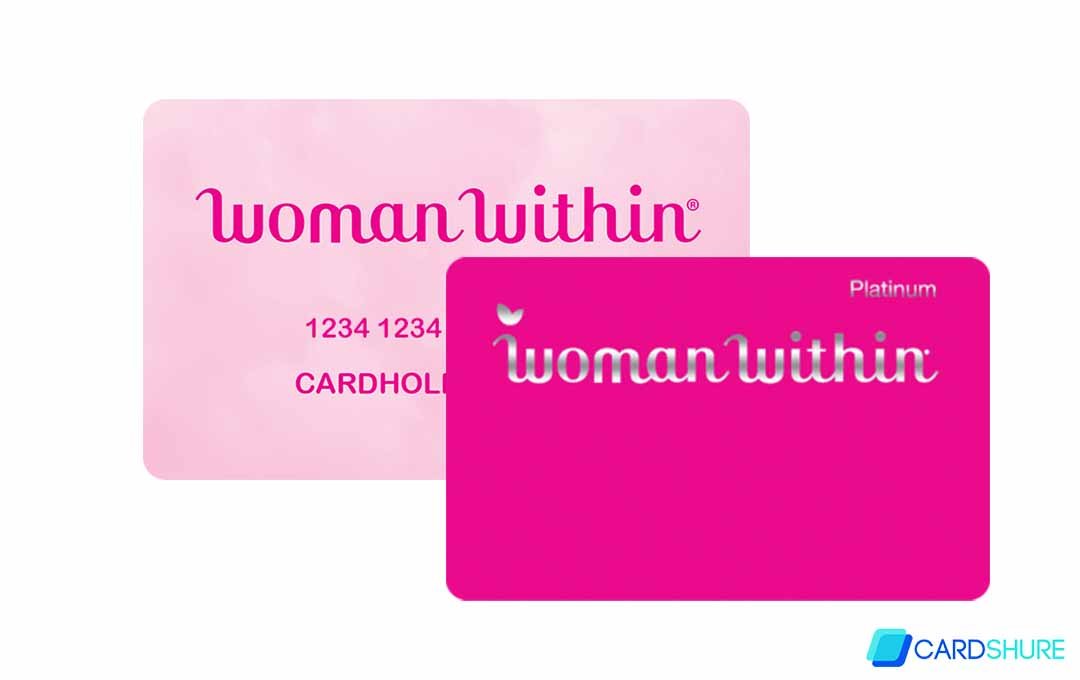 The Woman Within stores, plays host to fashionable women's clothing, offering stylish garments, etc. to women.
Woman Within Credit Card
This card is not a traditional credit card like Mastercard, Visa, or American Express. It can only be used at its stores run by Fullbeauty brands.
This includes:
Woman Within
Fullbeauty
Jessica London
Roaman's
Ellos
Swimsuits For All
KingSize
BrylaneHome
To apply for and get approved for the Woman Within credit card, you'll need a 'fair' credit score. This means a number in the range of 650. This means that if you really want the card, you can actually get it without much stress, except if you have big issues on your credit reports like delinquencies or bankruptcies.
 Benefits
 The Woman Within credit card has the following benefits tied to it: 
Gives you a $20 dollar value on the first billing statement
2 points for every dollar you spend on any items sold by the full beauty brands
Receive a $10 reward certificate, and a 90-day same as cash feature, which is offered by the card
Offers birthday rewards
There's a quarterly free shipping bonus
No cash advance fee
No foreign transaction fees
The card comes with smart chip technology.
Are you an avid Woman Within a shopper?, then you can actually use these simple benefits to your advantage. More details at https://c.comenity.net/womanwithin/
 Application
 Comenity Bank has offered a few steps, with which you can apply for the Woman Within Credit Card.
Application Steps
Start by heading over to the Comenity Bank application page
On the webpage, enter your First name, Last name, Social security number, Date of birth, Annual income,
In the contact information section, enter your house number, Zip code, Email address, Confirm email address, Mobile phone, and Alternate phone.
Click on the "Continue" button, to complete the first phase of the application.
Be patient enough to take a few more steps to complete the application form.
Woman Within Credit Card Login
 To gain access to your credit card account with ease, do the following ;
Head over to the Login page
On the login field, provide your username and password
Click on the "Sign In" link, to access your account.
You now have the information you need to access your account. 
 Username/Password Recovery  
To recover your forgotten Username or password;
Scroll to the login page, and tap on the "Forgot Username or password" link
On the new page that pops up, enter your Account number Or username, Zip code/Postal code, Identification type, Last 4 numbers of your social security number
Thereafter tap on the "Find My Account" link, to access your Username or Password.
You now have the requirements you need to access your account.
 Bill Payment
 Make your Woman Within credit card bill payment, via mail, to the mailing address listed on the card's secure website.
OR
Pay by calling customer service, with the number listed on the card's website. You can alternatively pay online. To pay online, register at the Comenity Bank account center.
Customer Care Number
Contact Woman Within credit card customer care, by calling the number listed on the card's secure website, to have all issues about the Woman Within credit card address.
More Related Content