Can I Buy Jewelry Using A Credit Card? Are you wondering or want to find out if you can actually purchase Jewelry with your credit card? A credit card is a tool offered by lenders to their customers, that enables them to make purchases to pay back later, with the agreed interest.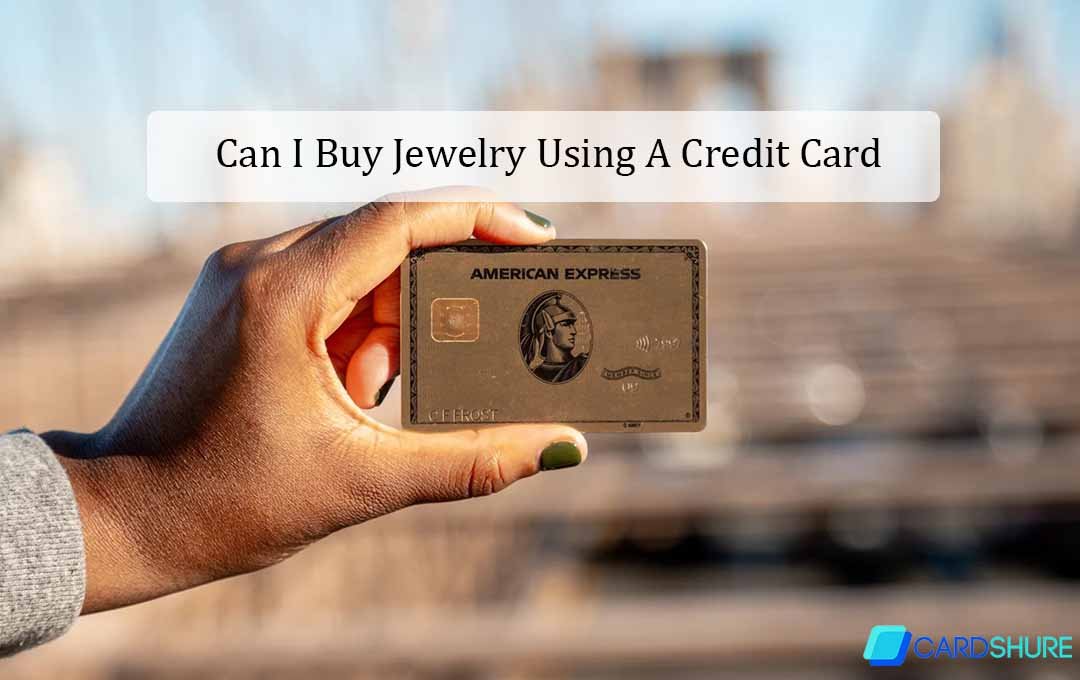 Sometimes buying beautiful jewelry can be expensive, especially if you want gold jewelry, not minding your financial budget.
With a credit card theirs this confidence one always has while shopping. Coming to buying Jewelry with a credit card, it may interest you to know that there are lots of jewelry companies that offer credit cards. The best thing is to acquire any of those store cards.
Can I Buy Jewelry Using A Credit Card?
To answer the question" Can I buy Jewelry Using a credit card?" Yes, you can, including gold jewelry. You can purchase gold jewelry from an online Jewelry s that accepts Credit Card. However, some credit card companies don't. So, the find out what credit cards you can use to buy Jewelry, read the section beneath.
Best Credit Cards For Jewelry Purchases
Check out the list of top Credit Card used to purchase Jewelry
Chase Freedom Unlimited
Capital One Venture Rewards Credit card
Capital One Platinum Credit Card
Zales
Blue Nile
Chase Freedom Unlimited
Chase Freedom Unlimited Credit Card comes with 0% APR  for about 15 months. If you don't have money to pay at that time, you won't have to pay any interest on jewelry purchases made within the first 15 months of membership.
Benefits/perks
Users enjoy unlimited 1.5% cashback on all purchases
Members get 5% on travel purchases via Chase 3% on dining at restaurants and drugstores. Then 1.5% on other purchases
0% intro APR
No annual fee
The list above are the benefits you will stand to get by using the card.
Blue Nile Credit Card
Blue Nile Credit Card offers members a compelling financing option, which gives users the opportunity to pay over time. Here are the features/benefits of the Credit Card.
Benefits/perks
It came with special offers and promotions
The free annual fee for members
Enjoy exclusive special financing.
To apply, go to Comenity bank website at https://d.comenity.net/ac/bluenile/public/home
Capital One Venture Rewards Credit Card
If you're looking for an air miles card for outstanding jewelry purchases, Capital One Venture Rewards CC is best for you.
Benefits/perks
Offers an introductory bonus to users on qualifying purchase
Offers unlimited 2x miles on every purchase daily
No expiration for miles
No foreign transaction fees
To get the card, kindly visit the Capital One official page, hit on the apply now button, and follow the prompt.
Capital One Platinum Credit Card
capital One Platinum card is good for people with fair or no credit. Thus it offers significant cash back on eligible purchases, a 0% APR deal. It's issued by Capital One Bank.
Benefits/Perks
It offers a free annual fee
Helps to build your credit
Enjoy fraud coverages
These are the main benefits that come with the Credit Card. Visit their main site to apply.
Zales Credit Card
Zales Credit Card comes with special financing options for cardholders on qualifying purchases. Here are the basic perks and benefits of the Credit Card.
Benefits/Perks
The annual Fee is not applicable
Members get exclusive member offers in their inboxes.
It offers special financing offers on every eligible purchase
Get approved in an instant
Cardholders get free standard shipping
Enjoy stress-free online account management
Members make online bill payments with ease
To apply for a Credit Card online visit their main site. https://d.comenity.net/ac/zales/public/home
More Related Content