With the Citi Double Cash, you get to earn 2% cash back on purchases; 1% when you purchase plus 1% as you pay. Citi Double Cash is great, and Citi has an amazing app with great features to back up the offer the credit card is issuing.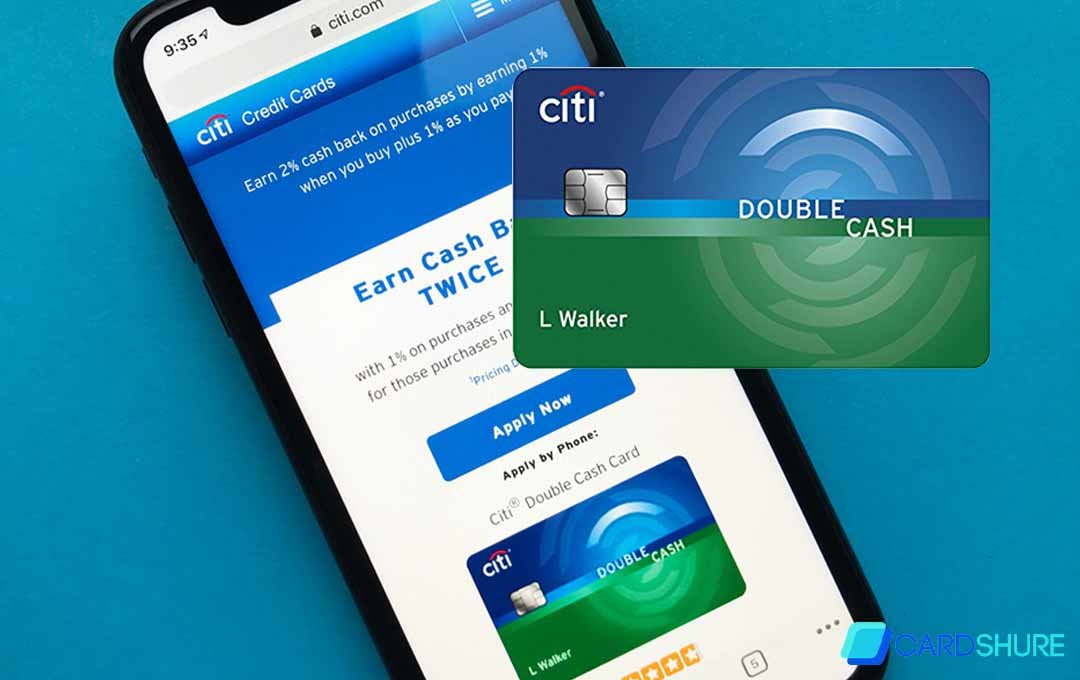 Citi Double Cash Back Credit Card Rewards & Program Details
Earn Cash Back rewards for every purchase that you make with the Citi Double Cash Card. You would be offered an unlimited 1% Cashback on every purchase you make with this credit card, plus another 1% cash back as you can pay for those purchases, whether you pay in full or over time. You can Apply now for one of Citi's best cash-back credit cards, with no caps and no category restrictions.
Cash back is acquired in the form of Thank-you points. This simply means that each billing cycle, you would earn 1 ThankYou® point per $1 spent on purchases and an additional ThankYou® point for every $1 paid on your purchase balance as long as there is a corresponding balance in your purchase tracker.
Cash Back Credit Card Benefits
The cash-back credit card offers its services based on Convenience and protection. The benefits of the card include:
Their customer service is available to offer you assistance 24/7
You get to shop safely using a contactless-chip-enabled card
It has a digital that allows you to shop with confidence in millions of places online, within apps, and in stores. Using this digital wallet you can speed right through checkout and continue to enjoy all the great benefits that come with your card.
Citi will alert you if they find any unusual activity going on in your account
The ID theft protection that Mastercard offers helps with eliminating the worry of identity theft by monitoring the information that you choose to protect and alerting you if suspicious activity is found.
If you misplace your card, Citi will replace it, and it takes 24 hours.
The card protects you from any unauthorized charges that occur on your account.
You get offered special access to purchase tickets for the year's most anticipated concerts, sporting events, dining experiences, and more.
You can Get more on CITI® DOUBLE CASH CARD on www.citi.com/credit-cards/citi-double-cash-credit-card.
Citi Double Cash App
Seeing as the Citi Double Cash card is great, imagine using this card alongside the mobile app. The mobile app already features some great benefits, now add that to the benefits the card offers, and you will have a wonderful time with the card.
The App can be downloaded from the Apple Store and Google PlayStore. Or you can visit online.citi.com/US/ag/citi-mobile-app-download/landing to download it right away.
Citi Mobile App has your banking needs to be covered so you should be able to access your account from your device no matter where you are.
Citi Digital Banking Services
When your money is managed where you want, when you want and how you want, it is a lot better, and that is what Citi is offering. It is how Citi's digital services help you get the most out of your time and your money.
Citi Mobile Snapshot
This gets you instant access to your bank and credit card account summary without you having to sign in every time.
Push Notifications
Get notified about your bank transactions and credit card purchases made instore or online
Citi Quick Lock
If your card gets misplaced by you or someone else, you can lock it in the Citi Mobile® App or use Citi® Online.
More Related Content