Dillard's Credit Card Application would be fully detailed in this content. Dillard's Credit Card is offered by Wells Fargo. The card offers a convenient way to pay for your Dillard's purchases with other benefits all through the year.  The Dillard's store like many major department stores today, started with a single small-town store in Arkansas opened by William T. Dillard in 1938.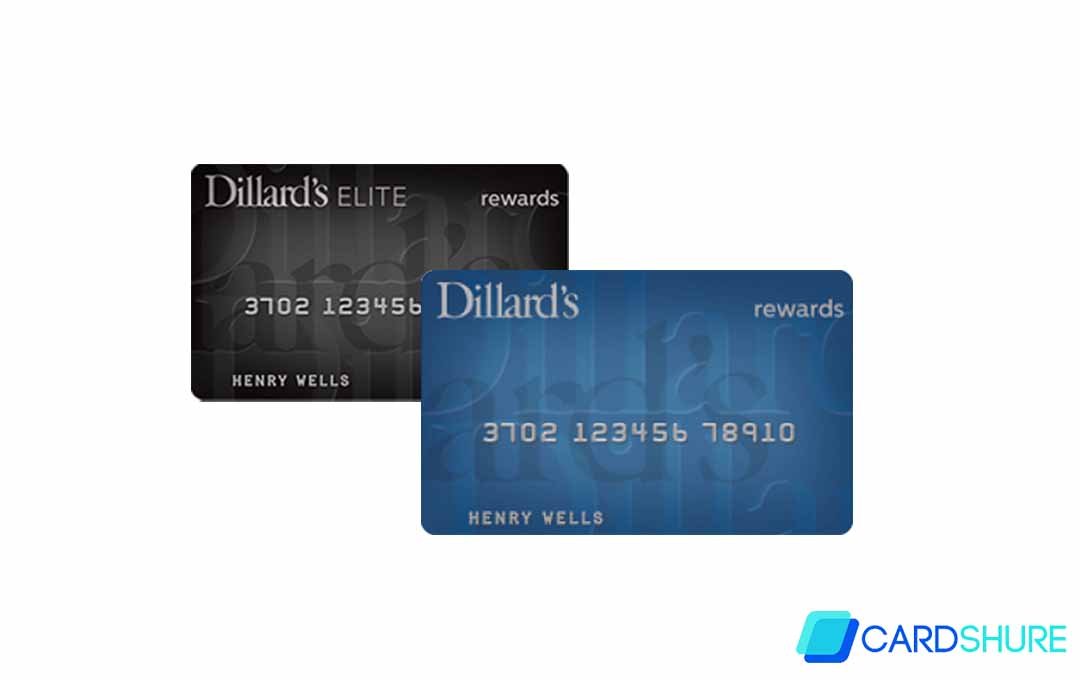 Now, Dillard's has over 275 stores and can be found in hundreds of malls across America. The store offers a wide array of products, including women's, men's, and children's apparel, in addition to household goods such as bedding and furniture.
Dillard's Credit Card
Thus, dedicated Dillard's shoppers whose wardrobes and living rooms get furniture from the Dillard's showroom can apply for a Dillard's credit card, which offers a way of earning rewards on every new item purchased.
Dillard's Credit Card Benefits
 The Dillard's credit card is worthwhile for the most frequent shoppers. It offers the benefits and rewards that cardholders can use to their advantage:
Cardholders get benefits by being a cardmember
Get an instant decision, and if you are approved, you can start shopping with your card right away
Enjoy a 10% Off Welcome Shopping pass in your First statement when you open an account and charge $100
No annual fee and competitive APRs
Every 1,500 points, you earn, gives you your choice of a 10% off Shopping Pass or a $10 Rewards Certificate.
Offers a revolving line of credit, that you can use for future purchases.
Benefits like these help make your purchases at the Dillard's store, extra rewarding. for more details on the benefits, visit Here
Dillard's Credit Card Application
 Unlike most credit cards in the market today, including the vast majority of store credit cards, you cannot apply for the Dillard's credit card online. Rather, you'll need to either visit a Dillard's store to fill out an application or better still, fill out an application or request an application be mailed to you by calling customer service.
What you need to Apply  
Social Security number
Income information
Email address
Camera enabled smartphone
Acceptable state or federally-issued ID
 Apply in-store – it only takes a few minutes. Just locate the nearest store and apply.
Dillard's Credit Card Application Status
 Call the customer care line, using your application reference number, to check your application status.
Dillard's Credit Card Activation
 You will need to use these steps, in order to be able to activate your credit card:
Visit the card activation page
Enter your account number in the blank space down the page
Next, your account will be validated, after which, you will be directed to a page where you are to set your security to complete your card activation.
 Login
 To log into your credit card account, here are some easy, quick steps, that will help you successfully log into your credit card account:
Scroll to the login page of the credit card
Tap on the "First-time login" or Sign-On"
Enter your User ID, Mobile number, Phone number, Telephone, and your preferred delivery channel.
Once you complete the above-outlined steps, you can easily log into your account.
Dillard's Credit Card Username or Password Recovery
 You can't log into your credit card account without your password and username. So if you have forgotten either your password or username, you can use the following steps to log into your account:
Tap on the "Forgot Password or Username" link
Enter your credit card number
Re-enter credit card number
The last 4 digits of the member's SSN
Date of birth
Tap on the "Continue" link.
Alternatively, you can call the customer care unit, to recover your password and username.
Bill Payment
 You can make your Dillard's credit card bill payment via the following mediums;
Online
Make your payment online with your deposit account (via Wells Fargo Online as a one-time or automatic payment. In case you already have a Wells Fargo online profile, you don't need to re-enroll.
Payments can also be made via automatic payments
Through mail (checks or money orders)
Over the phone with a deposit account
Via a teller at a Wells Fargo Bank
At Western Union Quick Collect
With Bank wire transfers
Dillard's Credit Card Customer Care Number
 Contact the customer care unit by calling the number listed on the card's secure website to have all issues on Dillard's Credit Card addressed.
More Related Content