Some card issuers make it simple for anyone who wants to get a credit card with a low income. There is a card for those without income to access credit. But note that, it's never a criterion for credit card qualifications.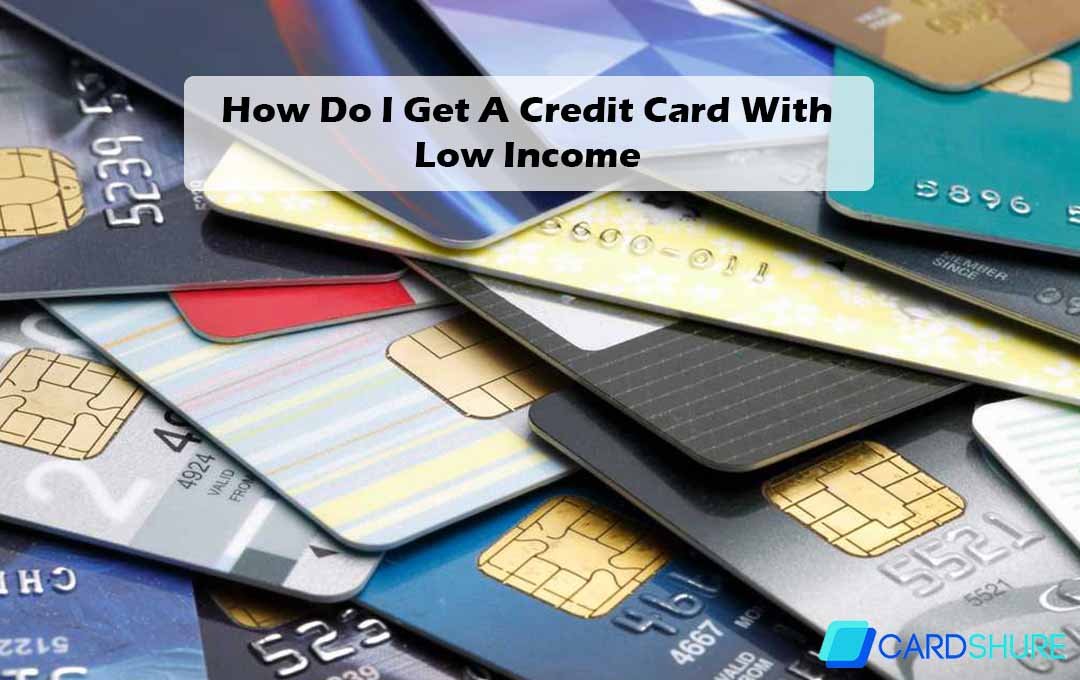 What Are Low-income Credit Cards?
Low credit cards are for people with low income or none at all. In the United States, income is one of the many factors that card issuers put into consideration when accessing credit card applications. Low Income Credit Cards are more common in the UK and Australia, the issuers state clearly the required income for the qualification of a credit card.
Applying for Credit Card With no Income
You Stand a chance to get a Credit card with no Job as long as you have enough income or Assets to pay your bills when due. So even if you do not have a job, does not mean that you are out of the opportunity to improve your credit score or enjoy the convenience of Plastic.
How Does a Card Issuers Determine Qualification for a Credit Card
In the United States, there are no minimum income requirements for credit card applicants. Card issuers will check several factors, including income. Specifically, issuers will check your debt and income ratio, and your combined monthly debt payments in comparison to your monthly income.
The Consumer Financial Protection Recommendation
The Consumer Financial Protection Bureau recommends keeping your ratio to 43%. Issuers check this figure and how much you can afford to pay and will then set your credit limit accordingly. Other factors include your credit score and your credit history.
What Should I Watch out for When Applying for a Credit Card with a Low Income?
Annual fee. Watch out for credit cards with a high annual fee. Banks always look out to get more money upfront in case you default on your monthly payments.
High-interest rates. Search for a card with the low or lowest APR, which means you'll be paying more in interest on your purchase.
No Frills. Most cards that a low-income earner will qualify for don't offer extras like rewards, access to concierge services, travel benefits, and complimentary rental car insurance coverage.
Low credit limits. If you earn a low income, your credit limit will also be low. By law, card issuers can only extend credit cards if 6our income increases or if you sort another way of paying your bill.
Credit Cards that are Available for People with no Income
Yes, there are. The Consumer Financial Protection Bureau amended the Credit CARD Act creating room for stay-at-home spouses and partners to have a credit cards. Credit card issuers now consider third-party income if the applicant has access to that money. For example, a stay-at-home spouse that has access to his or her spouse's income can list the spouse's income on the application when applying for a credit card.
Best Low Income Credit Cards
If what you are trying to achieve is building your credit, earning rewards, or even making finance purchases with no interest, you stand a chance to find some amazing cards that you are eligible to apply for below:
Blue Cash Everyday® Card from American Express – Apply Now
Petal® 2 "Cash Back, No Fees" Visa® Credit Card – Apply Now
Discover it® Student Cash Back – Apply Now
Bank of America® Travel Rewards credit card – Apply Now
Capital One Platinum Secured Credit Card – Apply Now
Wells Fargo Reflect® Card – Apply Now
Citi Custom Cash℠ Card – Apply Now
Amazon Prime Rewards Visa Signature Card
More Related Content