Here I would be giving you details on How to Borrow Money from Life Insurance. A life insurance policy is an amazing way to get cash when you require it. You can borrow against the cash value of your policy and make use of the money for any purpose. Here, there are no loan requirements or qualifications, and you choose to pay back the loan when you feel like it.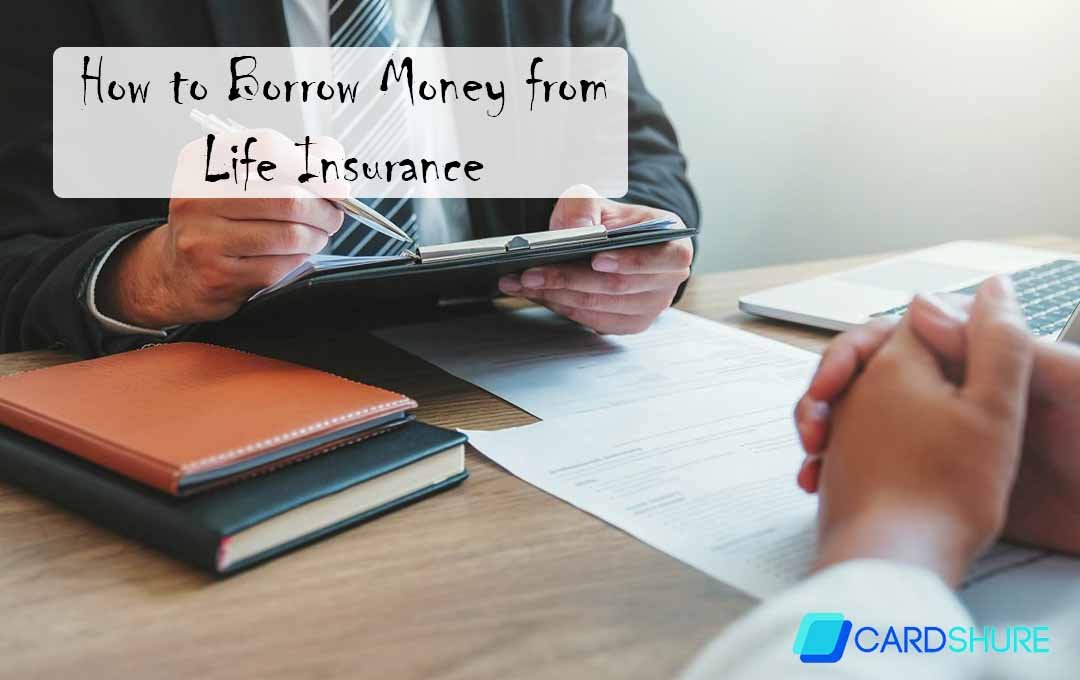 How to Borrow Money from Life Insurance
Life insurance Policy loans have relatively low-interest rates, making them an amazing option when you need some extra cash.
Let's say you can keep up with your payments, taking out a loan against your life insurance policy is one great one for you to gain access to cash. However, defaulting from having to pay back the loan and the interest could lead to the reduction of the death benefit if you were to die carrying an outstanding loan balance. In some situations, you might even end up losing your Life insurance coverage.
What Type of Life Insurance Can I Borrow From?
First off, borrowing money from a term or accidental death life insurance policy since these types of policies do not have a cash value component that builds with time. All premium dollars are applied to the cost of life insurance and any fees that is charged by the insurer.
Permanent life insurance is the only type of life insurance that builds on cash value and offers an option for you to borrow against the cash value.
It is very important that you understand that the money you borrow comes from the insurance company and not from your policy's cash value. However, your cash value account is collateralized to the extent of the loan.
Moreover, your collateralized cash value is expected to continue to earn interest and dividends, and therefore, your cash value account would keep on growing. The types of insurance policies that you can borrow against are policies that carry cash value accounts like whole life insurance, variable Life insurance, and universal life insurance.
How Much Can I Borrow Against my Policy?
When the cash value is enough, you can use the life insurance policies to take a loan. The amount that you can borrow is calculated as the percentage of the cash value. Most life insurance companies have rules in place dictating just how much policyholders can borrow, but generally speaking, you can expect to be able to borrow between 90% and 95% of the cash value.
A typical example would be that if your entire life policy has accumulated around $25,000 over time, the insurance would typically lend you between $22,500 and $23,750. Generally, the insurer would be charged with a small fee for making the loan and would also charge interest for the life of the loan.
Also, the insurer would attempt to make certain policy that does not lapse as a result of the loan.
Is There a Time Limit to Paying Back my Life Insurance
When you decide to take out a loan on your life insurance, there is no repayment schedule that you are expected to adhere to, thus there are no late payment fees. As a matter of fact, you are not required to pay back the loan at all mainly because the insurance company would simply deduct any outstanding loan and interest from the death benefit when you die.
However, when you are taking out a loan, it is very important that you be aware of the effects of compounding interest. This is especially true for loans that span over many years. With compounding interest, the total amount of the loan can quickly become a lot bigger than the original sum that was borrowed.
How Do I Pay Back My Life Insurance Loan?
Life insurance Policy Loans do not carry any specific repayment period, meaning that you can take as long as you want to have the loan repaid. However, interest would accumulate with time, so it is best that you repay the loan in a timely manner in other for you to avoid any negative consequences.
A lot of insurance professionals recommend that you set up a personal schedule for repaying your loan that fits right into your budget. Generally, the insurance company is expected to offer a method to make payments outside of your normal insurance premium.
More Related Content