Earn rewards today, and build a credit history for tomorrow with responsible use with the Journey® Student Credit Card issued by Capital One. This card is designed to help people who do not have a stellar credit history build one. Thus, those with fair credit can apply.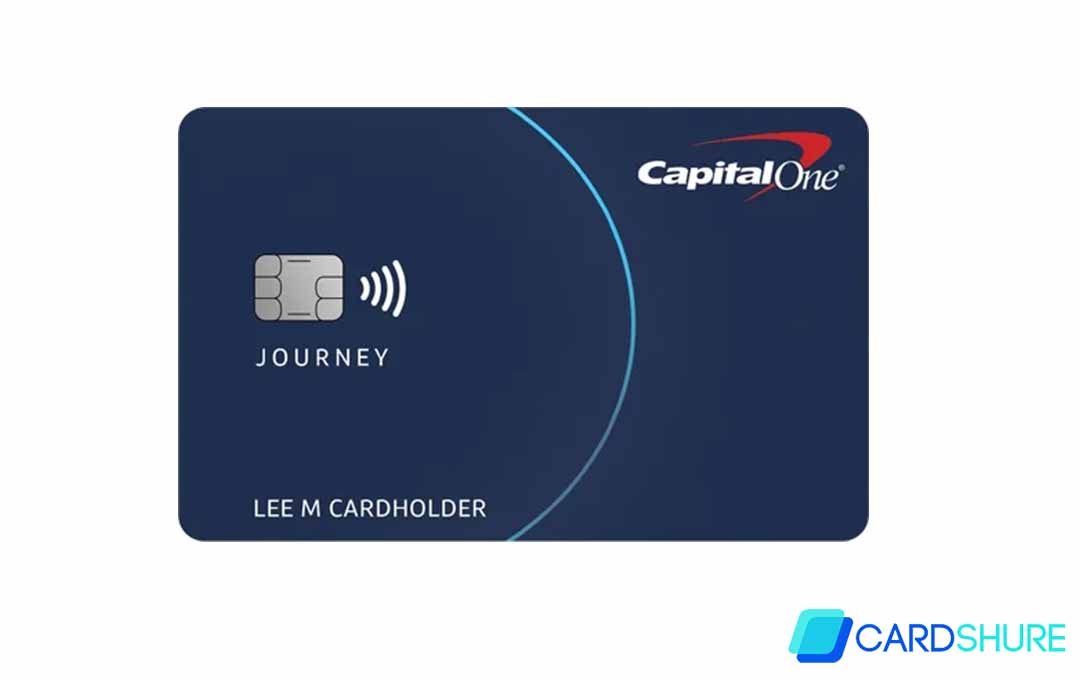 This card comes with simple flat-rate rewards, with a bonus for paying off on time. Note that, you don't have to be a student to apply all you need is fair credit to apply. Although weighed down by a high APR, the Journey student credit card still has some amazing features to teach good credit management.
Journey® Student Credit Card
The Journey student credit card also offers other notable features like insurance, travel accident insurance, bonus rewards for paying on time, credit tracking tools, credit line increase, and no foreign transaction fee. Capital One through this card has crafted a program for students aimed at reinforcing good credit habits, offering tools and incentives which is unmatched by any other student credit card. Thus, if you are looking for one of the best student credit cards out there, that can help you establish good credit practices, go for the Journey® student credit card.
Journey® Student Credit Card Benefits
Students now have an amazing card that can help them in building credit, and one that gives them unique benefits.
Earn unlimited 1% cashback on all your purchases. As you pay on time, you boost your cashback to a total of 125% for that month.
You don't pay an annual fee.
With CreditWise®, you enjoy unlimited access to your credit score and tools to help you monitor your credit profile. It's free and available to anyone, whether you have a Capital One product or not.
You can be automatically considered for a higher credit line in as little as 6 months.
Get access to Eno®, your Capital One assistant that works 24/7 to help you keep up with your accounts on the go. You text Eno for your balance, recent transactions, to pay your credit card bill, etc.
No foreign transaction fee when you are making purchases outside of the United States.
With Account Alerts, you can set up personalized email or text reminders to help you stay updated on your account information.
Set up Autopay for your account and have your payments made automatically every month.
Get 24/7 access to a list of merchants that charge your Capital One card monthly, such as subscriptions and bills on your account at capitalone.com.
Add an authorized user to your account, and keep track of spending by a user.
Wow, such amazing benefits at your fingertips without stress. More details on the benefits can be accessed here https://www.capitalone.com/credit-cards/journey-student/
Journey® Student Credit Card Application
To apply:
Visit https://applynow.capitalone.com/?productId=10706.
Enter the following personal information: First name, middle initial, last name, date of birth, social security number.
Tick if you are a US citizen or not.
Enter the following contact information: Residential address (PO Box is not valid), Apt/Suite (if applicable), Zip code, city, state, email address, and primary phone number.
Key in the following financial information: employment status, total annual income, and monthly rent/mortgage.
Tick yes or no if you have or do not have a bank account.
Review and agree to the terms and conditions of the credit card.
Choose your preferred language.
Then click on the "Continue" link, to proceed further with the application.
These application steps are quite easy to follow and can be done in minutes.
Journey® Student Credit Card Activation
To activate your new credit card, you are to enroll in online banking. You are also to have your card handy. You will also be required to enter the 3-digit security code on the back of your card to have it activated.
Journey® Rewards Credit Card Login
Follow the steps below to log in to your account.
Enter your username and password.
Tick on the 'Remember Me' box if you want to be remembered when next you sign in.
Then tap on the 'Sign In' link.
With these steps, you can easily log into your online account.
Journey® Student Credit Card Password or Username Recovery
Here we are going to be talking about how you can reset your account password.
On the login page, click on the 'Forgot Username or Password link.
On the new page, enter your last name, social security number, date of birth
Then click on the 'Find Me' link.
With these simple steps, you can easily recover your password or username.
Journey® Student Credit Card Customer Service
If you need customer support, you can get information on how to contact Capital One at their customer support website at capitalone.com/support-center/contact-us.
More Related Content