Designed for those with limited or bad credit, the Surge Mastercard Credit Card issued by Celtic Bank gives you the benefits you would love as you use the card. With this card, your payment activity is reported monthly to three major credit bureaus, which is an important step that helps in rebuilding your credit.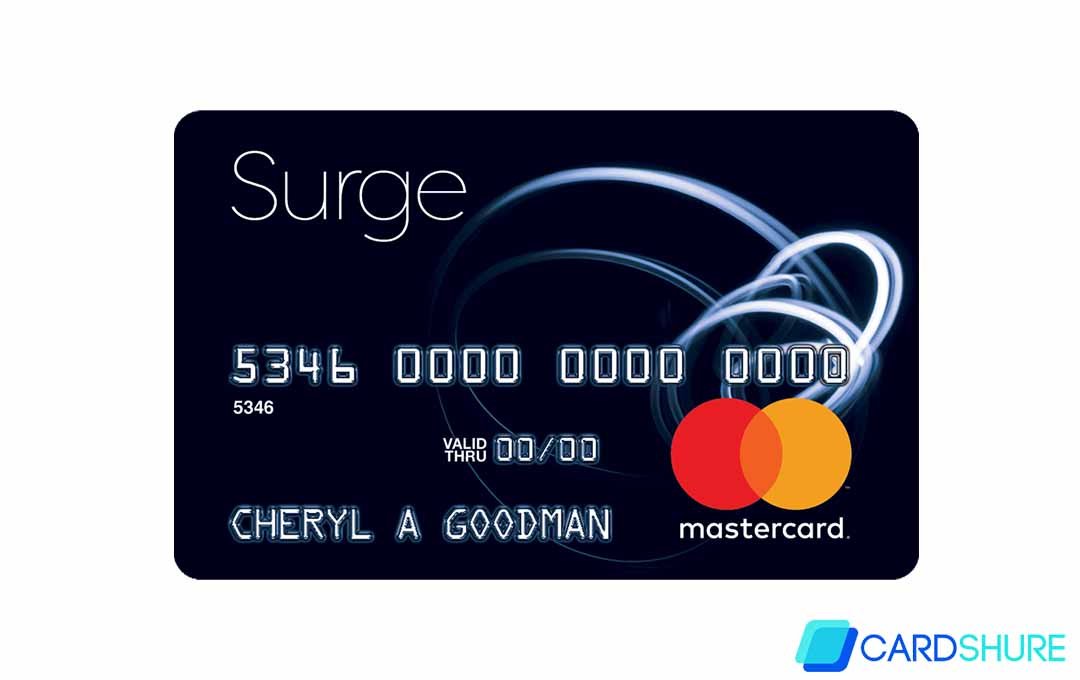 Surge Mastercard Credit Card
It helps you enjoy buying power, with an initial credit limit that ranges from $300 – $750, a potential credit limit increase after just 6 months, and enjoy peace of mind with $0 fraud liability as well as monthly reporting to the three major credit bureaus.
Surge Mastercard Credit Card Benefits
Here we bring you amazing benefits that can make your card usage rewarding:
Accommodates all credit types.
You can check to see if you are pre-qualified without an impact on your credit score.
Get free access to your Vantage 3.0 score from TransUnion (as you sign up for e-statements.
Reports monthly to all three major credit bureaus.
A checking account is required.
Offers a fast and easy application process, which gives you results in seconds.
You can use your card at locations everywhere Mastercard is accepted.
Here are the benefits of the Surge Mastercard credit card. more details of the benefits at https://www.surgecardinfo.com/
Surge Mastercard Credit Card Mobile App
You can use the Continental Finance app in managing your account anytime from any mobile device. Android users, can download the app from the Google Play Store, while iOS users can download theirs from the App Store.
Surge Mastercard Credit Card Application
The Surge card has an easy application method, and you will typically know if you are accepted within seconds of applying. When you apply, you'll be considered for an unsecured card, however, if you have a poor credit history, you may be approved for a secured card with a refundable security deposit between $50-$500.
To apply
Scroll to the card homepage at www.surgecardnow.com.
Click on the 'Pre-qualify' tab
Enter your details, which include the following: first name, last name, email address, suffix, address, city, state, zip code, date of birth, and SSN.
Click on the 'PRE-QUALIFY' link
After applying, if you are sent an invitation to apply for the card through receiving a Mail offer, go through with steps to respond to the mail offers:
Proceed to www.surgecardnow.com.
At the top right corner of the screen, tap on the "Get Started" link, then choose from the drop-down menu the 'Received a Mail Offer' link.
Key in the invitation number and zip code in the empty box.
Then tap on the "Get Started button".
These are the steps to respond to any mail offer sent to you after applying for this credit card.
Surge Mastercard Credit Card Application Status
You can get a response within seconds when you apply. Be it as it may, sometimes if additional information is needed from you it may take up to 30 days. If there is no quick response, you contact the customer service department, using the official number listed on the card's website to get an update on your application status.
Surge Mastercard Credit Card Login
To fully enjoy all that the credit card offers, you have to access your online account. To access your account, you must log in:
Visit the website at https://www.surgecardinfo.com/.
Then, scroll to the right-wing of the screen and click on 'My Account'.
As the next page opens, scroll to the 'Log in our secure server link.
Fill out your username and password.
Lastly, click on the 'Login' tab.
Logging in to your account is one thing you must do whenever you are trying to access your credit card account on the platform. The steps you see right at the top of this paragraph are all you need to log in to your account.
Surge Mastercard Credit Card Activation
You can activate your card by:
Visiting the website at https://activate.yourcreditcardinfo.com/?product=surge.
On the login screen, scroll to the right side.
Tap on the 'Register' icon.
On the new page, enter your information.
Key in your account number, date of birth, social security number
Click on the 'Next' tab.
You can also activate your card, by calling the phone number attached to your new card 30 days after receiving your credit card.
Surge Mastercard Credit Card Payment
There are two options for making your Surge card payments. You can pay by logging in online at the login section and tapping on the 'Bill Pay' link to make your online payment. Alternatively, you can make payments using MoneyGram. Or send in your check, or use Money Order via the Mail. You can also call the customer care unit for further clarification.
Surge Mastercard Customer Service
If you have any issues or questions as regards the Surge Mastercard credit card, simply visit the card website to get the number of a customer service agent who is on hand to help you.
More Related Content