Banana Republic Credit Card Benefits. Banana Republic Credit Card, is designed with mouth-watering benefits and exclusive offers that give your shopping a whole new feel. Once you apply for a Banana Republic credit card, you start getting unbelievable benefits that re-defines your shopping.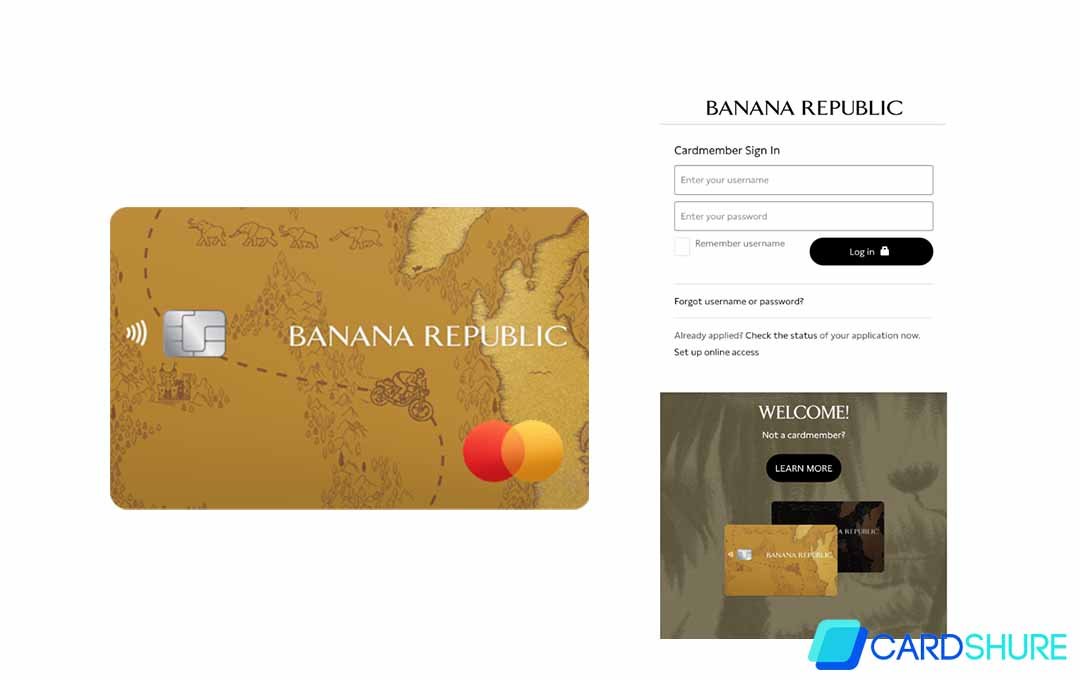 Banana Republic Credit Card Benefits
It is the dream of every cardholder, to earn benefits from a credit card. This is what you get from the Banana Republic credit card. With your card, you can earn benefits as you shop at Banana Republic or its family of brands, which helps you make the most of your purchase.
Now you will not only carry your card in your wallet, but you earn benefits with your card. So if you have been looking for a card that will help you earn as you shop at Banana Republic and its family of brands, you can try out the Banana Republic credit card. Enjoy new markdowns, Extra 30% OFF sale styles, 20% OFF regular-priced items, including up to 40% OFF must-have styles. Let's take you through the world of benefits of Banana Republic Credit Card.
For more on the benefits of the banana credit card benefits, visit cards.barclaycardus.com/banking/cards/banana-republic-rewards-mastercard/
Benefits Exclusive to Cardmembers
 Cardmembers enjoy some exclusive benefits that help them earn more as they use their card:
Cardmember exclusive extra 10% off
Enjoy special offers and early access
Offers bonus points on shopping days
$5 Reward for every $100 spent within the Banana Republic family of brands
There's a surprise birthday gift for you
No receipt is needed for returns
Take 20% off your first online purchase, when you open a Banana Republic card.
As a card member, some exclusive benefits come the way that you can enjoy and earn from your purchases.
Banana Republic LUXE (Tier Cardmember Status)
Once a card member reaches Luxe status by earning 5,000 points in a calendar year, the following benefits accrue.
Free 3-5 day shipping with code LUXE
Quarterly 20% bonus points
Free basic alterations at Banana Republic
Liberty to Choose Your Own Sale Day
Exclusive toll-free Luxe howling.
Visa Card Benefits
 Once you are approved for a Banana Republic Visa Card, you enjoy the following;
Earn 1 point for every $1 spent everywhere Visa cards are accepted
Enjoy a Visa Cardmember-only offer and promotions. You also earn Rewards faster by using your Banana Republic Visa Cards outside Banana Republic brands
Fraud-preventing chip and signature for security when used at a chip-enabled terminal
Enjoy zero fraud liability and no annual fee
Enjoy these exciting benefits with your Visa card and give meaning to your shopping experiences.
Gather Exquisite Rewards
 You can now gather exquisite rewards as you apply your card toward purchases:
Offers points, when you make a purchase at Gap Inc. family of brands, in-store and online. Redeem your Rewards at any Gap Inc. brand.
Get 5 points for every $1 spent at Banana Republic brands in-store and online
There's 1 point reward for every $1 spent everywhere Visa® cards are accepted
Earn $5 Reward for every 500 points you earn.
There you have them, exclusive offers and benefits that can keep you coming back for more. If you have further questions on the benefits and rewards offered by this card contact;
The Banana Republic Credit Card Customer Service Number
 To gather more information about your card benefits and rewards as well as how you can redeem your rewards contact the customer care unit. You can do this by visiting the card's website, to call the number listed on the website for enquires on the Banana Republic Credit Card Benefits.
Visit for more https://cards.barclaycardus.com/banking/cards/banana-republic-rewards-mastercard/
More Related Content