Are you looking for a quick way of getting elite status? Best Western Rewards Mastercard is what you need. The card is issued by First Bankard. It is a card, that offers cardholders frequent hotel guests, and a decent number of bonus points on hotel stays.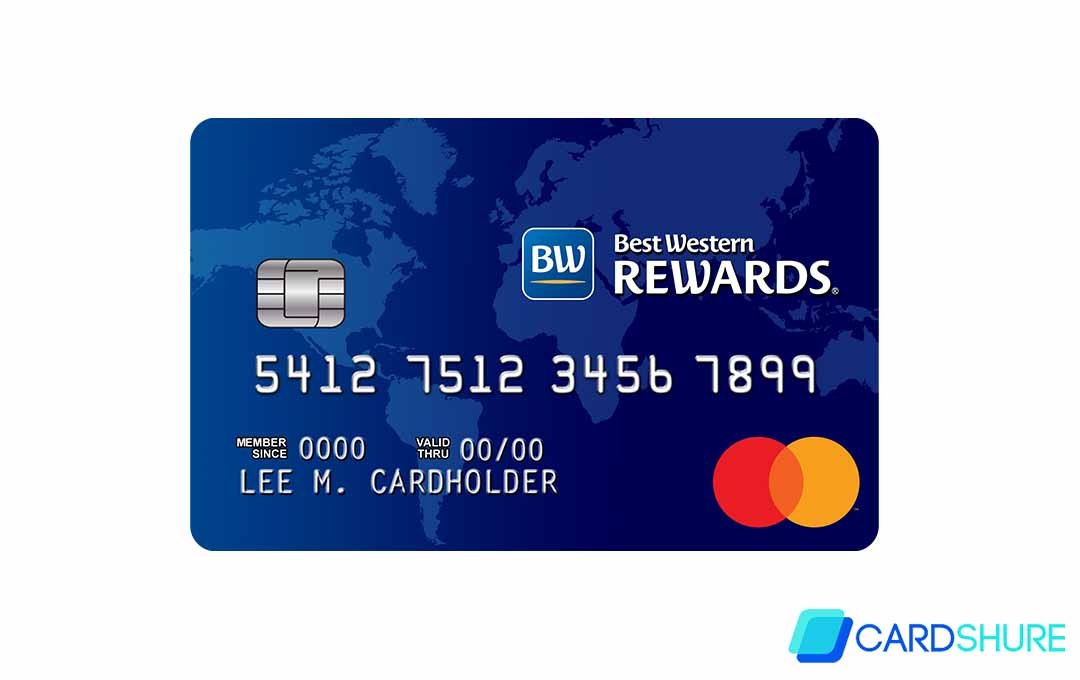 Best Western Rewards Mastercard
This card is the best option of a card for those who spend between $10K and $12K per year. It comes with decent earnings or returns on purchases with the affiliated hotel chain. The most impressive of all the benefits of this card is that it comes with a 10% discount on bwrcarddiscount.com.
If you book your Best Western Hotel stay through that site using an affiliated Mastercard, you will get a discount. It's that simple. This benefit is fairly simple and does not differ at all from card to card.
Best Western Rewards Mastercard Benefits
Here is how this card adds up in terms of benefits:
Welcome Offer: 20,000 Best Western Rewards® points with your first eligible purchase – enough for a night's stay.
5 points for every dollar spent on eligible purchases at a Best Western Property and 1 point for every dollar on all other eligible purchases.
Earn points towards Best Western hotel stays and purchases.
Best Western Rewards Mastercard is free from annual fee hassles.
Its points do not expire.
No caps on the number of points you can earn.
There are no blackout dates.
Cardholders can redeem points for hotel stays, airfare, dining, entertainment, merchandise, gift cards, and charity.
Attain an automatic gold status.
Offers a 10% discount on hotel stays.
Enjoy a 10%-point bonus per stay.
There's a dedicated reservation line.
Enjoy price protection.
Also offers an Extended Warranty.
Get access to a Free FICO credit score.
Cardmembers are free to add up to 9 authorized users with no additional annual fee for each added authorized user.
These benefits make your card transactions count. for more details on the card, visit https://www.bestwestern.com/en_US/offers/hotel-discounts/best-western-rewards-mastercard.html
Best Western Rewards Mastercard Application
To apply for, and get approved for Best Western Rewards Mastercard, applicants must do the following;
Scroll to https://apply.mbna.ca/applicationform/generateApplicationForm.htm?src=DABS56&locale=en_CA.
As the webpage opens, enter your Best Western Rewards Number (optional).
Next, enter the following; First name, MI, Last name, Physical address, Apt #, City, State, Zip code, Home phone number, Email address and Verify email address.
Thereafter, scroll to the personal identification section, and fill out the following details; Date of birth, Social security number, Mother's maiden name, Years at address, Housing status, and Monthly housing payment.
The following financial information is required; Present employer, Business phone number, and Total annual income.
Click the link provided, to consolidate your high-interest credit card balances.
Then fill out your authorized user's First name, MI, Last name, and Date of birth, if you would like to add one.
Tap on the "Continue" link, to proceed further with the application procedure.
You'll have to take a few more steps to complete the application process.
Best Western Rewards Mastercard Activation
To activate your newly acquired Best Western Rewards Mastercard for use;
Now that you are on the webpage, sign in to your account.
Choose "Activate Your Card" from the "Actions Items" box or the "Account Services" link, on the left side of the page.
Once your card has been successfully activated, you can use it for transactions.
Best Western Rewards Mastercard Login
To log in, and gain access to your credit card account;
Scroll to https://www.bestwestern.com.
Next, enter your Username and Password.
Tap on the Login link.
You need online access to your account to stay updated with what's new. Logging into your account offers such opportunities.
Best Western Rewards Mastercard Password or User ID Recovery
You'll need your password or username to access your account. If you have forgotten yours, do the following:
On the login page, tap on the "Password Help" link.
On the page, you are redirected to, enter your;
First name, Middle initial, Last name, the User ID, or Email address.
Tap on the "Submit" link.
Once you enter your email address or rewards number, your password will be sent to the email address on file.
After you have successfully recovered either of the two or both, logging into your account becomes very easy.
Best Western Rewards Mastercard Bill Payment
There are different ways in which you can make payments with these credit cards.
Via One-time Online Credit Card Payment
To pay through this medium,
Sign into or enroll in online banking.
Use the "Make A Payment" feature, located on the account dashboard once you log in, to make your bill payment.
Via AutoPay
With this medium, you can schedule each payment, to be automatically deducted from your checking or savings account on the due date. To do this;
Sign in, or enroll in online banking.
Tap on the "Payments & Transfers button.
Tap on the "Enroll" tab, close to the account you want to enroll under the "AutoPay" section.
Since you have more than one medium of making payments, you can choose the option that best suits you in making payments.
Best Western Rewards Mastercard Customer Service
You can with the number listed on the card's website, to gain access to a customer care agent.
More Related Content