Here I would be giving you 11 Tips to Make Your Business Page Stand out on Facebook. At the moment Facebook has around 2.96 billion monthly active users which is an impressive number.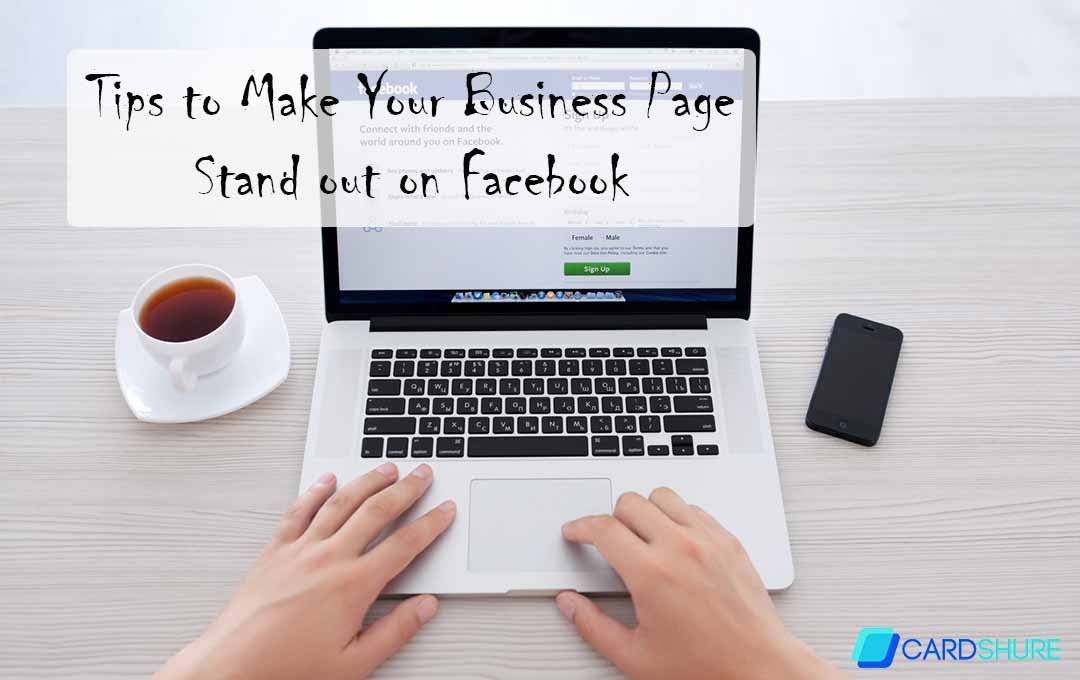 Facebook is the largest social media platform around at the moment, and this makes it a great spot to run a business page and pull an audience to what offer. With that stated, here I would be giving you some great tools to make your business page stand out on Facebook. These tools are great and you would surely love making use of them.
It is a powerful tool that would help small and medium businesses connect better with their customers, while in the process building a brand for themselves. You can call Facebook Business Page a wonder tool for businesses.
11 Tips to Make Your Business Page Stand Out on Facebook
Below I have put together all the details you need to pull attention to your Facebook business page and to make it stand out. These steps are great and you wouldn't want to miss out on them. They include:
Do not create a Personal Profile for your Business
we have all come across a lot of well-meaning marketers and entrepreneurs that create personal profiles for their brands, instead of having an actual Facebook Business page. This would really place you at a huge disadvantage, and analytics/insights that come with a Facebook Business Page.
Customers would also have to send you a friend request to interact with you if you had a personal profile, which you don't want to make more difficult for them.
Do not Publish mishaps with Page Roles
There are times when people accidentally publish personal content directly into their employers' social media channels, and most times that is really bad for a marketer. So if you really want to avoid such encounters, assign Facebook Business Page Roles only to your employees that absolutely need them for the work they carry out every day.
And it is best you properly train those that are new to social media management so that they are not confused about when they should be hitting "publish," what they should be posting, if something should be scheduled first, and who they should be posting the stuff as.
Make Sure to Use a Profile Picture that is Recognizable
It is best you make use of a profile picture that your audience can recognize. You can make use of things like a company logo for a big brand, to a headshot of yourself if you are a freelancer or a consultant. Being recognized is very important if you want to be found especially on Facebook Search.
Choose an Engaging Cover Photo
Next, it is best you pick an attractive cover photo. Seeing as your cover photo would take up most part of the page, behind your profile, it is best you make use of a high-quality and engaging photo.
Add a call-to-action (CTA) button
Since Facebook launched the call-to-action feature, and users were able to add it to their Facebook page, the feature has been largely expanded. These features include things like
Watch Video
Sign Up
Book Now
The best part is that each of them can be customized with a destination URL or piece of content of their choosing.
Post Photos and Videos to Your Timeline
Visual Content has become a major requirement of any online presence, which includes social media channels. After all, it is 40X more like to be shared on social media than other types of content. And while Facebook seems to be a great way for you to capture moments and an actual look at your brand, you should probably invest a good amount of time and other resources into video.
Take Advantage of Facebook's Targeting tools
Facebook allows users to target certain audiences with specific updates be it gender, relationship or educational status, age, location, language, or interest, you should be able to segment individual page posts by these criteria.
Just click the small bullseye symbol located at the bottom of the post that you would like to publish and you should be able to set metrics for both a preferred audience and one you think might not want to see the content you publish.
Target fans, not followers
Getting random likes might be great but truly, they do not bring you the cash you are looking for. You would experience more success if you have a solid foundation to build upon. It is best to focus mainly on a smaller, more targeted community. Speak to the people who are interested in what you offer. These are the people that would form your base, they would engage in your content constantly. You would get likes, comments, shares, and more.
Put images with your posts
Your photographs need not be perfect. Live recordings and unconstrained photographs are great for empowering commitment since they add criticalness and quickness to your substance. Take a picture or video of "men at work" at a construction site—I don't mean them singing "Down Under," though I bet that would get a lot of attention!
Respond and Monitor the Comments your Page Gets
Comments are an important part of monitoring how your followers interact with your page. The "Warnings" tab at the very top of your page is where you can screen comments and respond to them. While you will not have to answer each remark, you ought to move an eye on the conversations along there.
Think of conversations, not questions
Contemplate the troublesome business choices you make consistent and get the criticism of your fans: Which piece of equipment is best? Which stingless paving system do you prefer for concrete gutter work? Should we have lunch somewhere?
More Related Content