Currently, Pinterest happens to be one of the best platforms for small business owners and bloggers to overlook. Usually, this is due to the misconception that the platform is only used for cooking recipes and home décor ideas. But there are tons of blog niches, and it includes fitness, DIY, finance, parenthood, tech, relationships, and coding that remains extremely popular.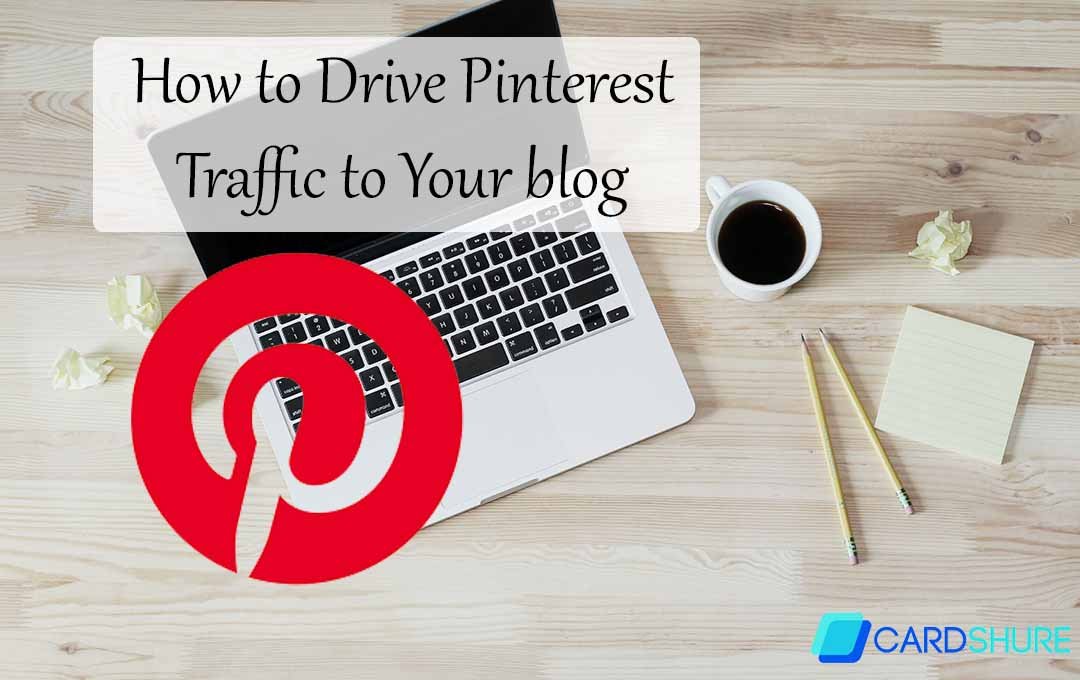 Traditionally, there are tons of more "masculine" brands like the Harley Davidson, Lowe's, manliness, and, Dollar Shave Club making use of Pinterest as a part of their marketing strategy. So, if you have started a blog already, and you know just how challenging it can be to drive traffic to it, especially if you do not have the budget for paid ads and you need organic traffic, then do not worry.
Why is Pinterest Good for Driving Blog Traffic?
Before we hop right into how to use Pinterest to drive traffic to your blog, let us first talk about why the platform is great for driving traffic.
It is a Search Engine
A lot of people think Pinterest is a social media platform, but actually, it is more of a search engine than a social media platform. This basically means that your content would still be found years after you have published them, instead of disappearing just a few hours late like on Platforms like Facebook and Instagram.
It's easier to Rank
The algorithm on Pinterest is not as advanced as Google's, meaning that it would be a lot easier and faster to rank for popular keywords.
You get High-income Users as Audience
About 27% of adults that make use of Pinterest earn around $30,000-74,999 er year, and 41% earn more than $75,000, according to Statista.
6 Great Tips on How to Drive Pinterest Traffic to Your Blog
Below I have put together 6 great tips on how you can drive Pinterest traffic to your blog. This method is great, and it would surely benefit you and your blog.
Do Pinterest keyword research
If you happen to be familiar with Google SEO, chances are that you would be familiar with the term "keyword research."
But in case you are yet to, reach the process of looking for popular search terms people type into search engines and include them strategically in your content so that it pops up higher in the search results.
Add keywords in your Pin titles and descriptions
Once you have typed down some popular keywords on your niche, now it is time for you to start pin titles and descriptions so that they can be found when people search for those terms. In order for you to optimize your pins, you would have to:
Add the main keyword on your Pin title and description
Make sure the main keyword is on your Pin image
Add some other related keywords to your Pin description
Add between 2-5 relevant hashtags at the end of your Pin description
Use related keywords in your Board titles and descriptions
When using Pinterest, it is crucial to include relevant keywords in your Board titles and descriptions to enhance your search results. Similar to optimizing Pins, the rules we discussed earlier also apply to optimizing Boards.
The only distinction is that hashtags are not necessarily required for Boards (although some may argue they are unnecessary even for Pins).
Match your blog post title
Now, Pinterest is now becoming a lot more like Google. The platform now scans your blog post to see just how much it relates to the in that is linking to it.
Making sure that your Pins match the content that is being linked to is what Pinterest engineers refer to as Pin cohesion. Make sure that a Pin's web page matches its semantics. Let's say if you publish a Pin titled "Green Throw Pillow" and add it to a board that is titled "Living Room Décor," Pinterest might actually expect to see it linked right to a retail site with home décor products.
Create curiosity with your Pins
One of the best available methods to make sure that people click through to your blog is to create curiosity using your Pin titles and images. This technique is great only when used for Pins, but also for things like email subject lines and blog post titles.
Let's say you wrote an article titled "Food to avoid for weight loss" and used an image of a donut on your pin, not a lot of people would click through because it is quite obvious that donuts are high in calories. A better image to make use of would be something like yogurt, which is basically considered healthy but most of them have a lot of added sugars.
Apply for Rich Pins
Rich pins are pins that automatically pull out the details from your website to your pins. This enables the users to see some extra details of your article close up, which can increase the click-through rate. Also, Rich pins will also sync details from your blog whenever you choose to make changes to your blog post.
More Related Content