How to Start an Herbal Supplement Store? If you are interested in starting an herbal supplement store, at the moment, this is the best time for you to do that. At the moment, a lot of people are interested in purchasing natural food and supplements made from plants.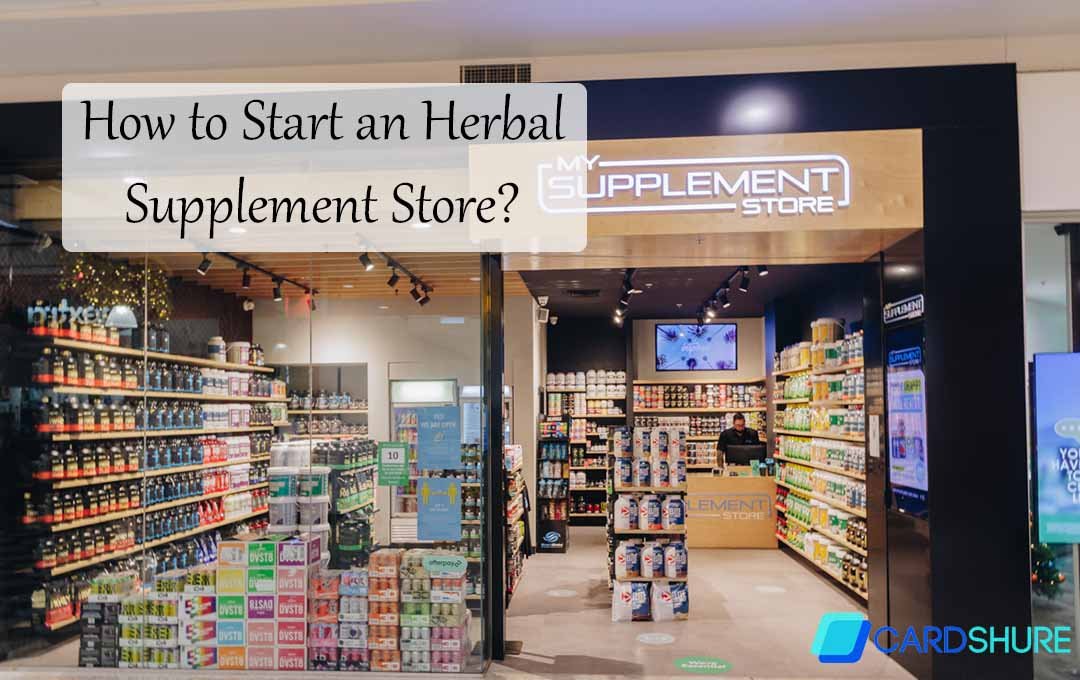 With great health properties and a direct connection to properties of food from the ground, growing numbers of consumers are selecting the food that they believe would be very essential in sustaining or improving their health.
What Is an Herbal Supplement?
The simple answer here is that they are all products made from plants. A lot of the prescriptions and associated products come from ancient global traditions and hundreds of years of practice, that lead to efficacy found in herbs and plants.
For example, hawthorn, garlic, and arjuna at the moment are being utilized in modern practice to treat cardiovascular disease. Below, I would be giving you all you need in other to kick-start your very own herbal supplement store.
Starting Your Herbal Supplement Store
The very first step you need to take towards starting your very own herbal supplement store is for you to secure a location and then arrange permits and licenses. After that, begin this step early on in the process. Select a location that would get pedestrian and vehicle traffic and make sure that your customers would be able to easily access your store.
The next step you need to take is to source products and food that you would like to sell at retail. Select wholesale companies that offer natural foods and make arrangements with regional organic farms to supply produce for the store.
In other to source herbal Medicinals, contact distributors that carry product lines that are Known and trusted sources of Pure herbal supplements. Add shelving units, end caps a cashier station, and counters. With the backdrop of natural herbs, create an interior that would reflect them, which includes the fresh herbs in pots and some other indicators as a reminder to shoppers that the store carries a distinctive purpose.
The Business Aspect
Below I have broken down the business plan into steps that you can accomplish separately, so read through to get the tips on how your herbal supplement business can grow:
Locate Targeted Audience
Make sure that there are enough potential customers in the area to keep your store profitable. Carry out the groundwork on the preferences of possible clients, normal ages, and financial factors, and question people in regards to the items they might want to find in a natural enhancement store.
Analyze Your Competition
Your rivals may be direct, selling herbal products from stores, or indirect, offering you a row of natural products that is within a mass market store. Make research concerning pricing, market strategies, unique or value-related special discounts or offers, and some other details that might create differentiation between your store and some others that could threaten your store.
Create unique offers that would present some major differentiation for customers, who would later want to shop once again in your store.
Make sure to Secure Funding and Develop a Financial Forecast
Although your store might not need a substantial investment, you might need to secure funding for the startup phase or a growth phase that is unanticipated. Create a financial plan for the first five years of your business. This would act like a guidepost for lenders or investors.
Hire Staff and Commence Training
Look for staff members who are knowledgeable about customer service and have a friendly but professional demeanor. Staff members with experience in retail sales and cashier station operation should be chosen.
Because the majority of customers won't know which products to buy, excellent customer service is essential in a store selling herbal supplements; instruct your employees to make informed recommendations.
Prepare The Operational Plan
Right before you open the store, make sure to prepare a detailed plan for the operation of the store, which includes staff scheduling, inventory controls, money management systems, and maintenance. This plan should direct your staff in all roles and responsibilities.
Chart Marketing Strategies
Find the most efficient marketing strategies that complement your store's offerings. Drop-in cards distributed in newspapers can be used to promote the store's opening.
Create a website that doubles as an online store and provides customers with products and services. Make announcements and interact with customers through a blog on the website, using it as an informational hub.
Invite naturopathic doctors to speak at events held inside the store. These endeavors will attract clients and make them want more. Customers can purchase healthy foods, vitamins, and supplements from an herbal supplement store.
When you create an actionable business plan and stock the food and products they want, your store would surely become the primary source of valued products and organic foods for the customers that are located in your region.
More Related Content