Why Should I Get A Credit Card When I Turn 18? Turning 18 can be full of excitement and fresh adventures. Some leave home for the first time striving to become a millionaire, while others sign up for their first credit card.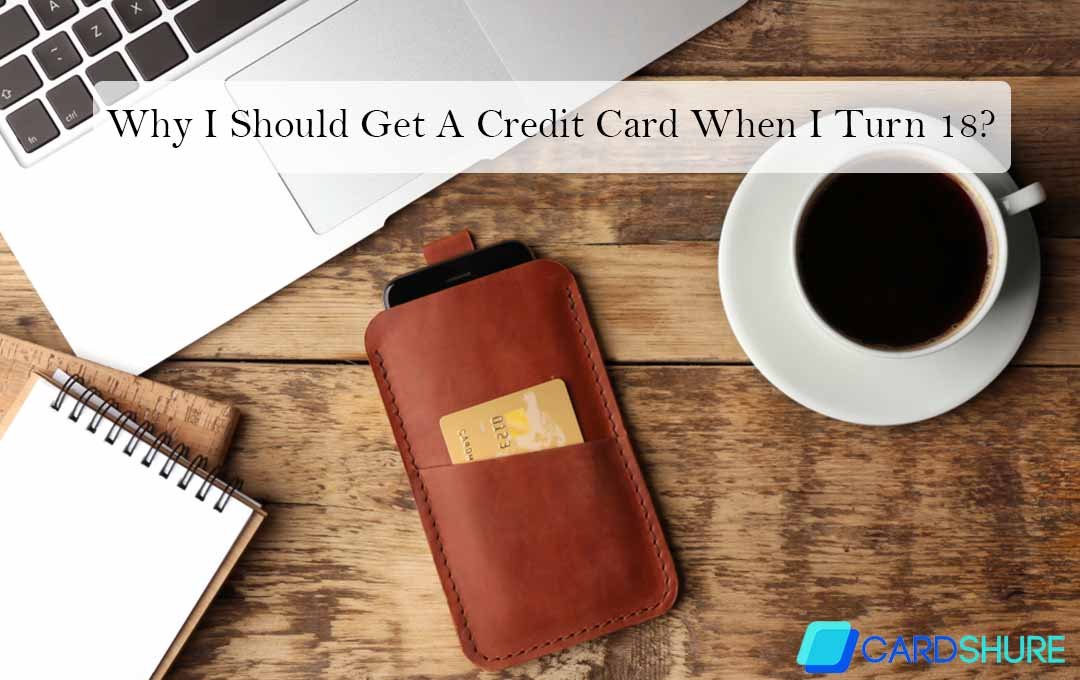 What is a Credit Card? It's a card that allows users to make purchases or gets goods and services on credit, on the basis of paying the Issuer later. With this card, you can buy items, and book flights on credit.  This article will provide you with a list of cards great for 18year olds. So, endeavor to read to the end.
Why I Should Get A Credit Card When I Turn 18
However, being among the youngest workers, 18-year-olds individuals tend to have the lowest incomes, but some of these 18s realized that they have one major advantage over their more experienced co-workers- which is time. Time can help one's retirement savings greater when it started on time. This means that the earlier you established a good credit the higher the score you can get.
Credit Card For 18-Year-Old
Here are credit cards for 18 years old
Citi Rewards+ Students Card
Bank of America® Cash Rewards Credit Card
Discover it® Student Cash Back
Jasper MasterCard
Capital One Secured MasterCard
Bank Of America® Travel Rewards Credit Card
Discover it® Chrome
Discover it secured card
Deserve® EDU MasterCard For Student
OpenSky secured
This is the list of credit cards for 18-year-old. To find out about its features and benefits, read below\
Best Student Credit Card
Check out the features and benefits that come with the cards
Citi Rewards+ Student Card
Citi Rewards Student card is offered by Citi Bank. It offers an amazing reward for members on qualifying purchases.
Benefits
Rounds up to the nearest 10 points on each purchase with no cap.
Cardmembers get 2,500 bonus points on eligible purchases within the first three months of membership.
Offers 0% intro APR on purchases for seven months
Members get extra thank you points at supermarkets and gas stations on the first $6,000 each year, based on their creditworthiness.
Enjoy a free annual fee
How To get the card- progress to their page to apply https://www.citi.com/credit-cards/credit-card-details/citi.action?ID=citi-rewards-plus-credit-card
Bank Of America® Cash Rewards
Bank of America Cash Rewards comes with a welcoming cash rewards bonus to new members on eligible purchases.
Benefits
Cardmembers can earn 3% cash back at gas, drugstores, travel, dining, online shopping and many more.
Members get 2% back at grocery stores and wholesale clubs.
Enjoy 1% back on all other purchases with your card
How to get the CC- go to https://www.bankofamerica.com/credit-cards/products/cash-back-credit-card/
Jasper MasterCard
Jasper MasterCard comes with amazing perks and features that gives members wonderful experiences
Benefits
Members enjoy no annual fee,
Cardholders get low-interest fees and free foreign transaction fees. That is to say, you can save more with your card.
Members get up to a $5,000 credit limit.
Members Enjoy an automatic payment method, which helps you manage your account and build your credit.
How to get the credit cards – to apply for the MasterCard, proceed to their main site at www.jaspercard.com.
Discover it® Cash Back
Discover it student cashback is an amazing CC that enables users to get cashback on eligible purchases
Benefits
it provides a free annual fee to members.
Members can earn 5% cash back rewards on their daily purchases at gas stations, restaurants, grocery stores etc.
Cardmembers will get an unlimited 1% cash return on every other purchase you made with the card.
Users enjoy unlimited cashback match
Offers free SSN alerts with your card.
How to apply for it- visit their official page at www.discover.com/credit-cards/student/it-card.html
Discover it® Chrome
 Discover it chrome is one of the outstanding cards for students. It offers a range of benefits such as a free annual fee.
Benefits
Free annual fee.
Users with good grades get amazing rewards for up to the next 5years.
Cardmembers get 2% cashback rewards when they make eligible purchases at restaurants and gas stations, each quarter.
Cardmembers get an unlimited 1% cash return on all other purchases automatically, with your card.
Members enjoy unlimited cashback matches and free social security number alerts.
How to apply- click on this link www.discover.com/credit-cards/student/chrome-card.html
Capital One Secured MasterCard
Capital One Secured MasterCard is great for consumers with bad credit. If you don't have a good credit history, this card is for you.
Benefits
Offers free annual fee
Automatic credit line reviews
Personalized payment options
OffersCredit score alerts travel benefits.
Extended warranties
How to apply- visit https://www.capitalone.com/credit-cards/secured-mastercard/ then click on the apply now widget and follow the instructions on the screen.
Bank of America® Travel Rewards Credit Card For Students
This is one of the cards that can help you build your financial future.  It comes with the following benefits
Benefits
Receive unlimited 1.5 points for each $1 you spend on purchases.
Free annual fee
No foreign transaction fees
Helps members to build their credit
Make eligible purchases within the first 90 days of membership and get an amazing offer.
How to apply- go to https://www.bankofamerica.com/credit-cards/products/student-rewards-credit-card/
Deserve EDU MasterCard For Student
Deserve EDU MasterCard is issued by Celtic Bank. It comes with cashback benefits for Cardmembers, plus a $0 annual fee.
Benefits
No foreign transaction fees
Provides cell phone protection
No annual fee
Cardmembers gets amazing cashback on all purchases.
Best for college students and professionals, starting their credit journey.
How to apply -to apply for the card, you need to pre-qualify. If you pre-qualify, you can go ahead to apply for the card.
Discover it® Secured
Discover it® Secured is good for rebuilding credit history. Offers an amazing rewards rate. Here are the benefits
Benefits
Members earn 2% cashback at purchases at gas stations and restaurants on eligible combined purchases every quarter
Earn unlimited 1% cashback on other purchases
Earn an introductory welcome offer with your card.
Offers free annual fees
Builds your credit history with the three major credit bureaus
How to apply- To apply for this card simply visit https://www.discovercard.com on their main page, tap on the apply now button and follow the prompt.
OpenSky® Secured Visa® Credit Card
OpenSky secured Visa card is best for people with limited credit history or poor credit score.
Benefits
No credit check. Which makes the application process very easy
The refundable deposit you provided will be your credit line limit from as low as $200
Helps to improve your credit fast
Reports to three major credit bureaus to help build your C history.
Members get easy access to cardholders agreement
How to apply for the Card- visit the OpenSky Secured MasterCard website.
More Related Content