Palmpay is an amazing loan service that was created mainly for Nigerians who do not make use of regular bank services. It offers people who have issues with finance in not just Nigeria but in other places in Africa. If you are looking to get your hands on a quick loan, Palmpay can help you with that. As a matter of fact, you might get money in your account in just five minutes.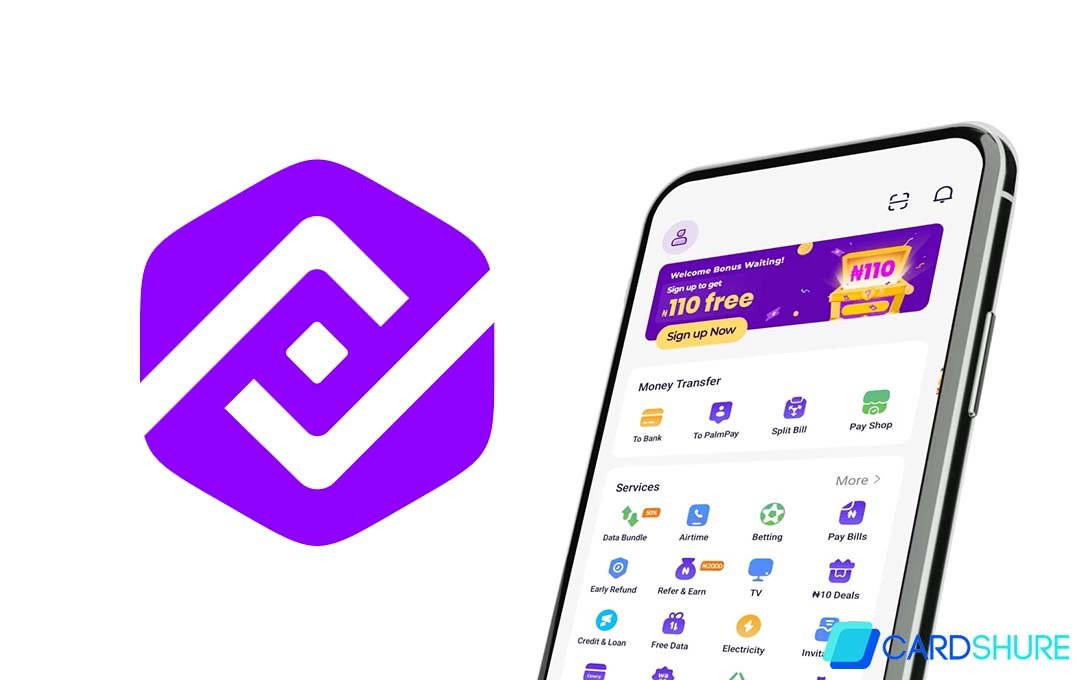 The best part is that you do not need to fill out tons of papers or even give something as a promise to pay back. Palmpay has made getting loans a lot easier. Also, if you happen to be new to the platform, you can borrow up to NGN 10,000.
Palmpay Loan Eligibility
In other to be eligible for the Palmpay loan in Nigeria, you must be a Nigerian citizen or resident, at least 18 years of age, have a valid Bank Verification Number (BVN), a valid Palmpay account, and a good credit history. Palmpay may also consider your income and employment status, monthly expenses, debt-to-income ratio, and history of using the Palmpay app when assessing your location application. Below I have listed the requirements to apply for a loan in Palmpay:
Nigerian citizen or resident
At least 18 years old
Valid BVN
Monthly expenses
Debt-to-income ratio
Income and employment status
Valid PalmPay account
Good credit history
PalmPay App Usage History
How to Borrow Money from PalmPay
Below I have stated the steps you need to follow in other to borrow money straight from the Palmpay app for the very first time. The steps include:
First head to Google Playstore or the Apple Store and then install the Palmpay app if you are yet to do that.
Launch the app and then sign up
After that, configure some required settings in the app. Some of these settings include biometrics, KYC, and more. The process is not complicated at all as you would be directed by the app
With the loan offered by Palmpay, you should be able to borrow some money from Palmpay without a BVN. However, if you wish to increase your credit limit, you would have to add your BVN. This also applies to loans.
Once you are done with all these steps, head to the finance tab and then click on Apply. You would be asked to provide only two people's numbers. These people can be your family members or even your friends.
Once the loan request has been approved, you should be able to withdraw the money that you borrowed into your bank account or you can choose to purchase things on the app.
PalmPay Loan Interest Rate
PalmPay loan interest rate is between 3 and 10 percent of your principal loan. This is a fair interest when considering the risk that is involved on the part of the company.
It is important that you confirm their interest in your loan during the application process and ensure you agree before deciding to proceed.
PalmPay Loan Without BVN
If you are interested, I borrowing from Palmpay without a BVN, you should be able to accomplish that with the steps outlined below:
First, install the app on your mobile device
Then complete the registration form using your personal details to create the account
Once you have access to the dashboard, navigate to the loans
On the section on your dashboard, you will see how much you are eligible to borrow, and proceed to apply for a loan.
And that is it.
Repaying Your PalmPay Loan
In other to repay your Palmpay Loan, follow the steps stated below:
Launch the Palmpay app on your smartphone and then login to your account
Then head to the dashboard and locate the "loan repayment" section
After that, click on the section and select your preferred repayment method. You can choose to make use of a bank transfer or an ATM.
And with this, your loan would be repayed.
More Related content