Kuda is a virtual microfinance bank in Nigeria that enables its users to carry out regular banking activities at a much cheaper rate. The bank offers zero fees, plus you do not have to visit a banking hall for any banking endeavor.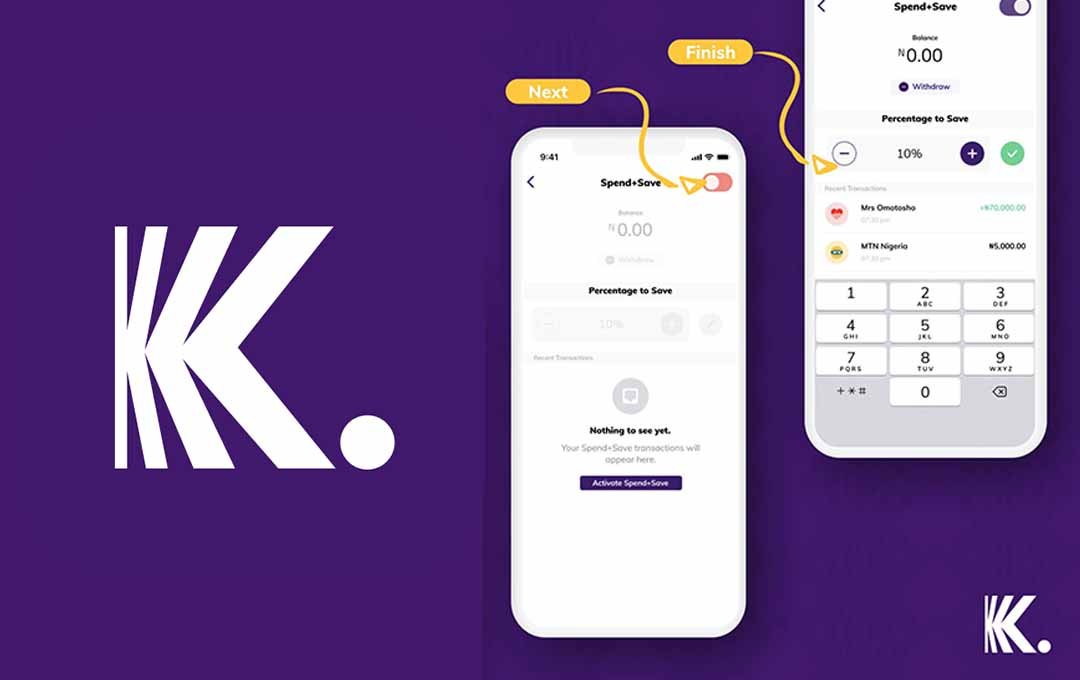 To assist users with their savings culture, Kuda Bank decided to create a "Spend and Save" feature. This feature was designed to help save money each time they make a transaction. The way this feature works is that with each outgoing transaction, the platform would automatically help you save money. A certain percentage amount spent is deducted and saved each time you make an outgoing transaction. These transactions include bill payments and card transactions.
Kuda Spend and Save Feature
Surely overspending is not an option if you really want to save, but surely you won't want to deprive yourself of important things all in the name of saving. Kuda believes that users should enjoy their time, which is why they built this Spend+Save feature. As you spend, saving becomes easier.
Spend+Save totally eliminates the stress of saving by placing money away for you when each money leaves your account. So, each time you send money, pay by card, pay bills, or even purchase airtime, a certain amount is saved for you.
How to Activate "Spend and Save" on Kuda Bank
Below I have put together the steps involved in How to Activate "Spend and Save" on Kuda Bank. The process is easy to follow and complete. The steps include:
First sign in to Kuda
Then tap on the Spend+Save button right under your account balance. "a small piggy bank."
Then move the slider to set a percentage you would like to save
Once you do that, the app will automatically calculate and save that percentage of your spending. let's say you set the app to save 20% of your spending, then for every 100-naira transaction, the app would save 20 naira.
Tap "Switch on" and you are set
You can always choose to change the percentage or even switch off the feature if you want.
How to Withdraw from my Spend and Save Wallet
Withdrawing from the savings account to your main one is pretty straightforward. To do that, you need to:
Head to your Kuda Dashboard, and then tap on "Save"
Then tap on the "Saved" section and then "Withdraw"
Enter the amount you would like to withdraw from your savings account and tap on "Withdraw" located at the top right section of your screen.
With this, your savings would be transferred to your main account automatically. Unlike most saving platforms, there are no set withdrawal days, you can choose to withdraw your cash whenever you want to.
More Related Content