Are you interested in How to Request a Debit Card from Opay? If you are, then you need to check out this content as it contains steps on How to Request for Opay Debit Card.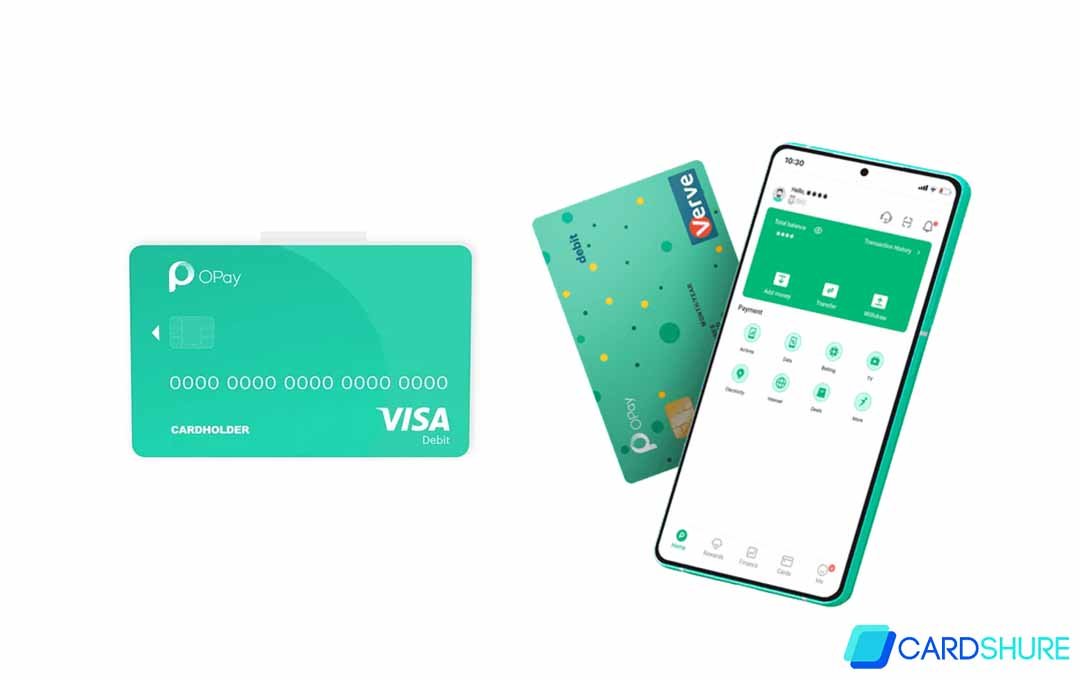 As an Opay user who requires an ATM debit card for your Opay account, this article is here to guide you step by step. Getting a card would help a lot as you would be able to make offline transactions and more.
If you would like to request for an Opay debit card, be aware that it can be done via an Opay-verified merchant agent or by ordering it straight from the bank. This guide has the two methods in store for you, so just read on.
Why Do You Need an Opay Debit Card?
The Opay card is offering you the chance to make withdrawals on any ATM machine or POS across Nigeria, and you also get to make online transactions on platforms like PlayStore, Netflix, and more.
There are two major types of Opay cards, and they are virtual and physical cards. You should be able to request for both of them. This guide will give you details on how to use the various methods to request a card.
How to Register an Opay Account
Before applying for a Debit card, you would need to have an account with Opay. Below I have outlined all the steps you need to follow in other to create an account.
First, you need to download and install the Opay app via the App Store or Google Play store on your device.
Then launch the app and click on "Register" or "Sign up" to proceed with the new account creation process.
Enter the required details, which include your mobile number, email address, and your password. From there, follow the onscreen procedure to complete the registration process.
Once the registration is complete, you will need to verify your account. This verification process might involve submitting identification documents which include your ID card or your passport, and then providing some extra personal information.
Once you are done with the verification process, you can now explore the various available services offered. You can start making transfers, paying bills, and more once your account is verified.
How to Request for Opay Debit Card
Below I have outlined the steps involved in how to apply for Debit cards on Opay. I will be giving you the steps involved in both virtual and physical cards.
Physical Card
First log in to your Opay dashboard
Then right on the nav bar, click on the cards
Click on Request physical cards
Then click on either for home delivery or for pick up from nearby merchants
Enter your house address details
Then accept the service fee of the ATM charges
Finally, "Submit"
Virtual Card
First log into your Opay dashboard
Then click on the down nav bar on the cards
There you should see two sections, click on "Virtual Card".
Click on "Get it now"
Confirm the payment of 500
Then click on make payment and enter your four-digit PIN.
And that is it for the process involved in Applying for an Opay Debit card. The steps are pretty easy and straightforward.
FAQs
How to Apply for Opay Card Online
The most ideal way to apply for an Opay ATM card is login to your dashboard, under the cards menu select the sort of card you wish to apply for either a virtual or actual card, acknowledge the issuance expense, and information on your exchange pin to affirm the solicitation.
Can I make an online payment with an Opay card?
Indeed, you can make nearby web-based exchanges and buy on locales like Konga, Jumia, or other vendor destinations.
How do I get my OPay card number?
to get your opay card subtleties go to your dashboard under click on cards, then, at that point, click on my cards select your card, and hit on the eye symbol to see the number details
How many days does it take to get an Opay card?
You get your card immediately assuming it is from an Opay specialist yet, in the event that you requested web-based relying upon your area, once in a while days, yet at times weeks.
More Related Content