You probably should have heard about Instagram's latest Twitter Clone Threads. Well the app was released days ago, and it has taken over the web surprisingly and has gotten over 100 million users. The App is available to both Android and iOS devices but not on the web at the moment. Here I would be giving you details about threads on Android and more.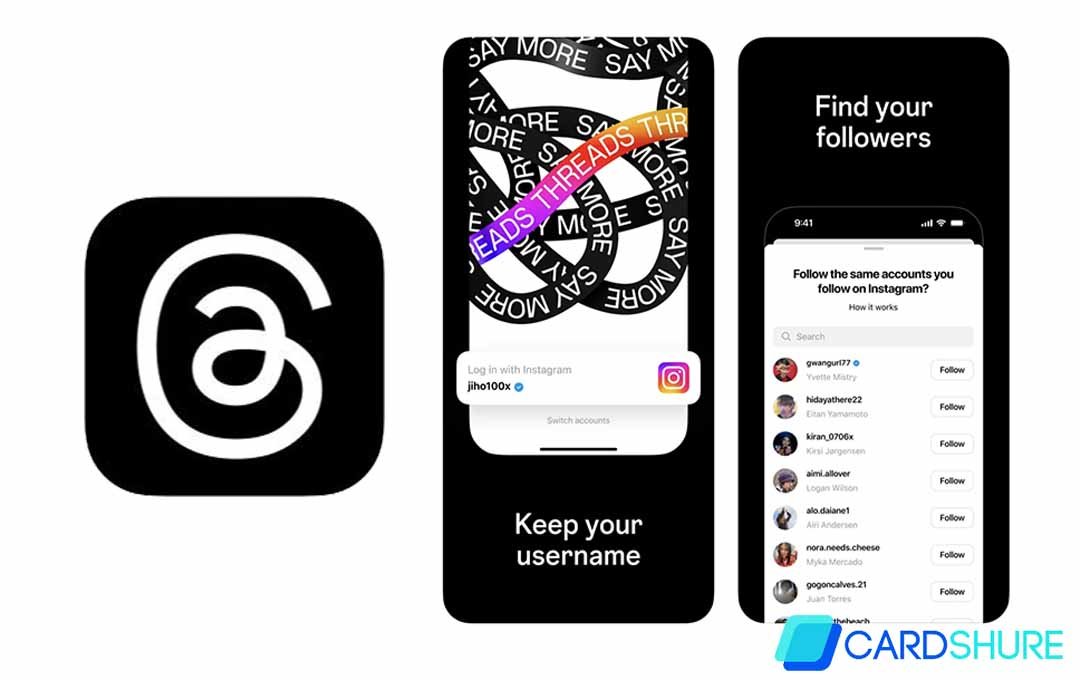 Instagram Threads on Android
Threads on Android is entirely the same as Threads on iOS, and it can be downloaded from Google Playstore And Apple Appstore. The app has exceeded expectations when it comes to downloads and surely Twitter would certainly have to do something to maintain their position at the moment.
The app basically works like Twitter, carrying a similar look and function as Twitter. If you are not a fan of the many changes that Twitter received lately, and you want to switch, this is surely the app you would want to switch to.
How Instagram's Threads Work
Just as stated before, Threads is an alternative to Twitter. On the app, you get to join all kinds of discussions, create your own post, and give your opinions on any topic. In posts, you can choose to write text, insert emojis, and even add images or videos.
In other, for your privacy to be guaranteed, you can make your profile private. Also, you would be able to limit the users that can comment on your post and choose between "anyone", "people you follow" or "People you have mentioned".
Just like you do on Twitter, you can choose to follow the profiles that interest you for you to see their content in your feed and interact with them. If you follow someone just like on Instagram, you can choose to follow that account on Threads. By Logging into threads with your Instagram account, you would be able to see a list of people that you are following on Instagram, and you can choose to follow them or not.
Other major similarities include between Instagram's thread and Twitter includes being able to tweet and like content, and reply directly to it or even share the link via private conversations. Also, you can create threads and post all your messages at once.
Threads also make use of ActivityPub, the open-source protocol enabling distributed and decentralized social media implementation. This protocol is used by other social media, such as Mastodon. Also, it offers users more control over their information and privacy and it allows interconnection between different platforms that make use of it to interact with even more people.
How to Create a Profile on Instagram Threads
Creating a thread profile is not a complicated process, all you need is an Instagram profile and you are set. But first, you need to download the app from your Appstore.
Launch the app and you would be asked to continue with the Instagram profile logged in on your device. Click on continue and follow the onscreen directions to completely set up your account.
Setting up your Threads Profile
You can customize your Threads profile by logging in with your Instagram account successfully:
Upload a Profile Picture: To upload a profile picture, tap the icon next to "Name." Pick how you wish to transfer the image.
Making a Bio: To create a unique bio for your Threads profile, tap "Bio." By tapping "Import bio from Instagram," you can either enter a brand-new bio or import an existing one. Tap "Done indeed" in the upper right corner to save your profile.
Adding Link: To include links in your Threads profile, tap "Link." Enter the URL and title for the connection or import it from your Instagram account by tapping "Import interface from Instagram." Tap "Done" in the top right corner to save the link.
Following Profiles: Investigate the "Accompanying" area to find profiles you should follow. Tap "Follow" next to a profile to follow it.
Bringing in Data from Instagram: To facilitate the interaction, you can import all the above data from your Instagram profile by tapping "Import from Instagram" at the base.
More Related Content