ProtonMail App is one of the newest and popular mobile-secured emails that are working on phone devices. The ProtonMail App is the mobile application for ProtonMail. One may ask what is ProtonMail or ProtonMail App all about. These and many other questions are what this article will be explaining.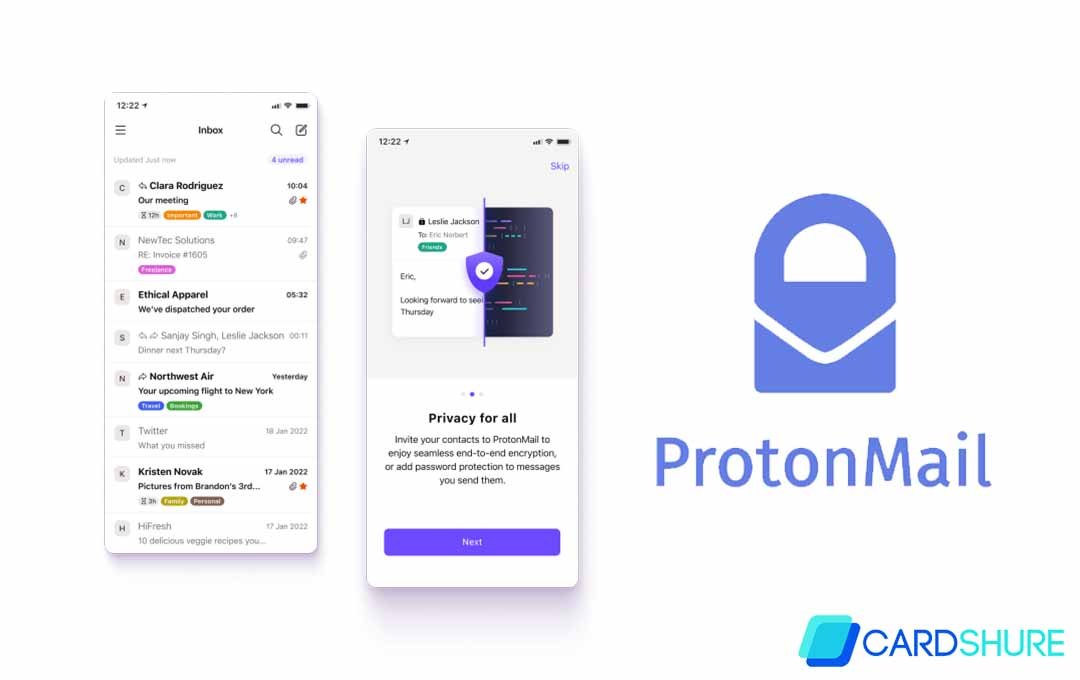 What is ProtonMail?
ProtonMail is a popular email service created in 2014 by a group of scientists. You can access webmail through the Web with your mobile devices such as android and iOS. The mail is free to download and to have access you must create an account.
ProtonMail for business service provides end-to-end encryption for protection communications. The service includes migration tools and dedicated support for a business transition of your business from this present hosting to the ProtonMail infrastructure.
ProtonMail Features
It is compatible with open PGP.
100% free. No amount is charge but encourages free donations.  Or you upgrade to a premium account
Short email domain @ pm.me. Send and receive messages.
IMAP support via ProtonMail Bridge
Migration tools
A fee of $5 monthly payment or $48 per year.
ProtonMail sends self-destructing messages that automatically delete at the time the sender had specified.
It has a premium account with various benefits which include branded business accounts.
ProtonMail App
The ProtonMail App is simple to use, a secure email app on your Android or iPhone devices. It has over 20 million users. It is the highest-rated secure email app in the Android Play Store, with more than 16,000 reviews. The ProtonMail Private email for mobile devices is integrating PGP end-to-end encryption.
However, this email service was developed by CERN scientists, it is endorsed by media outlets that are leading. It is used mostly by activists, top security experts, and journalists. It has strong technical security, it is hosted in Switzerland making your data secure by the world's strongest privacy laws.
Also, ProtonMail accounts are protected by two passwords, the first is to authenticate the user and retrieve the correct account. The ProtonMail keeps a copy, and the second one remains with the user and it is for decryption of their mailbox. Micah Lee, a technologist at the Intercept who focuses on privacy and cryptography notes,
"It's actually really nice that they have two sets of passwords. The login password gets sent to the server, and that's how you prove that your username is actually yours. The second password runs in your browser and decrypts your messages there."
Steps to Create a ProtonMail Account
Creating a Proton Mail allows you to access your inbox. Use these steps to Sign up or create your account.
Get to mail.protonmail.com/create/new
Next, choose username@protonmail.com
Create a password and confirm the password
Insert a recovery email (optional)
Click on the "Create Account" button
ProtonMail Sign In | Login
Get to www.mail.protonmail.com/login
Enter your username and password
Click on the "LOG IN" button.
More Related Content