RCBC Web Shopper MasterCard is issued by RCBC Bankard. It is a card that enables you to enjoy your online shopping, offering you convenience and security, with additional year-round perks. It is a reference device specifically designed for Internet-based shopping and other non-face-to-face transactions.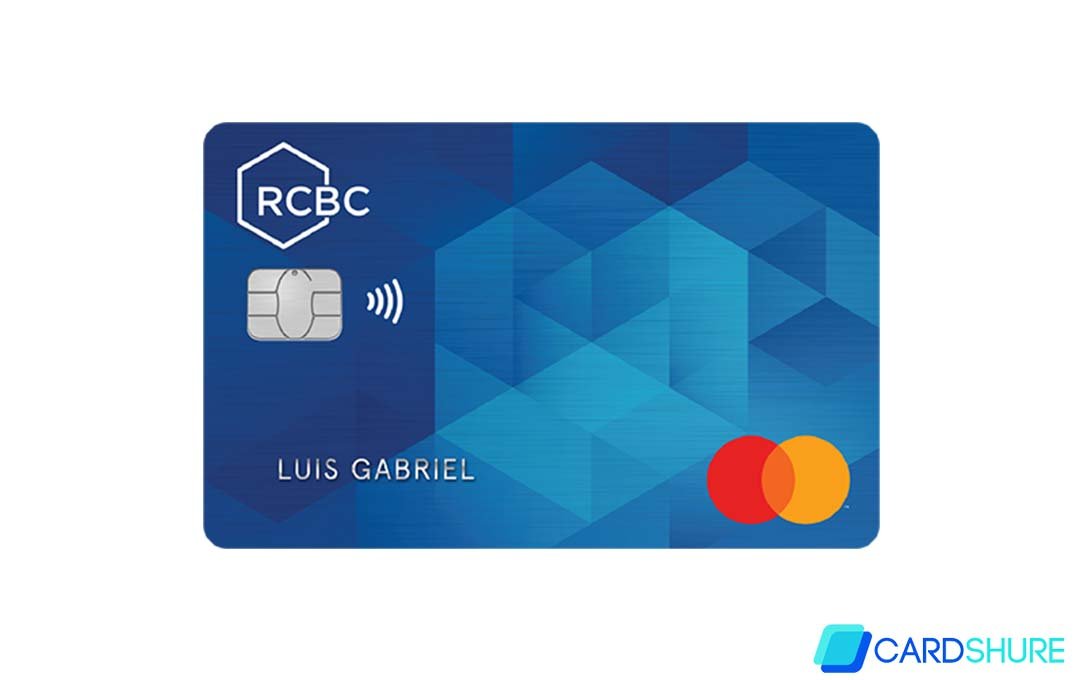 This card is given to you for FREE, with no annual fee membership fee with your existing RCBC Bankard MasterCard or Visa credit card.
Web Shopper MasterCard Benefits/Rewards
Enjoy super benefits and rewards that keep you coming back for more with the Web Shopper Mastercard:
Enjoy shopping convenience
There's a secure online shopping
This card is offered free for life
Your card is automatically enrolled in RCBC Bankard Spend Monitor for Online, Mail order and Telephone order transactions alerts
Free SMS advisory, which keeps you intimated of your online transactions
Offers hassle-free bills management and payment
Rewards Program: Every online transaction, made via your RCBC Bankard Web Shopper, earns rewards points. The rewards program of the principal account to which the RCBC Bankard Web Shopper is linked applies. Note, rewards points accumulation and redemption rules, is the same as those of your Supplementary cards.
This range of benefits keep you going and helps you enjoy your RCBC Web Shopper MasterCard more.
RCBC Web Shopper MasterCard Application
To successfully apply for, and get the RCBC Web Shopper MasterCard, you must have an active, principal RCBC Bankard MasterCard and/or Visa credit card to apply.
You can apply for this card in two ways;
 Online
Via Phone
 You can apply by calling the number listed on the card's website and having a customer service representative assist you.
 Web Shopper MasterCard Login
 Web Shopper MasterCard, account, has an easy login process, let's check it out;
Scroll to online.rcbcbankard.com/Account/Login?ReturnUrl=%2f
Enter your Username and Password
Then log into your account, by tapping on the "Login" link.
That's exactly how to log in and be in charge of your online credit card account.
Web Shopper MasterCard Username or Password Recovery
 Recovering your forgotten Username or Password is easy, just do this;
Username
Scroll to the "Forgot Username" link
On the new page, enter your 16-digit card number
Lastly, tap on the "Submit" link to recover your username.
Password
Scroll to the "Forgot Password" link and tap on it
On the new page, enter your username
Then, tap on the "Next" link, to get your One-Time Password (OTP) to your registered mobile number right away.
You now have the key to your online card account. You now have access to your account any time anywhere and any day.
Web Shopper Bill Payment
 Make your Web Shopper bill payment via the following mediums;
Online
 You can settle your monthly dues thru an online payment facility powered by RCBC Online Banking, or via the online banking facilities of your bank-of-account.
Via ATM
 Settle your bill through the ATMs of participating Bancnet member banks.
Via Payment Center Locations
 Make your bill payment, in cash or check at over 3,000 payment center locations branch of RCBC, RCBC Savings Bank, Big, SM Bills Payment Counters, and CIS Bayad Centers.
Web Shopper MasterCard Customer Service Number
 For general information and inquiries on Web Shopper MasterCard, you have a team of experts who are trained to take your questions and issues and act on them. You can reach them by visiting the card's secure website to call the number listed there.
More Related Content