It looks like Google's incessant vouching for the RCS (Rich Communication Services) standard with the #GetTheMessage Campaign has finally gotten the attention of Apple. The company stated that next year, it would be bringing support for the RCS universal profile to the messaging experience on iPhones.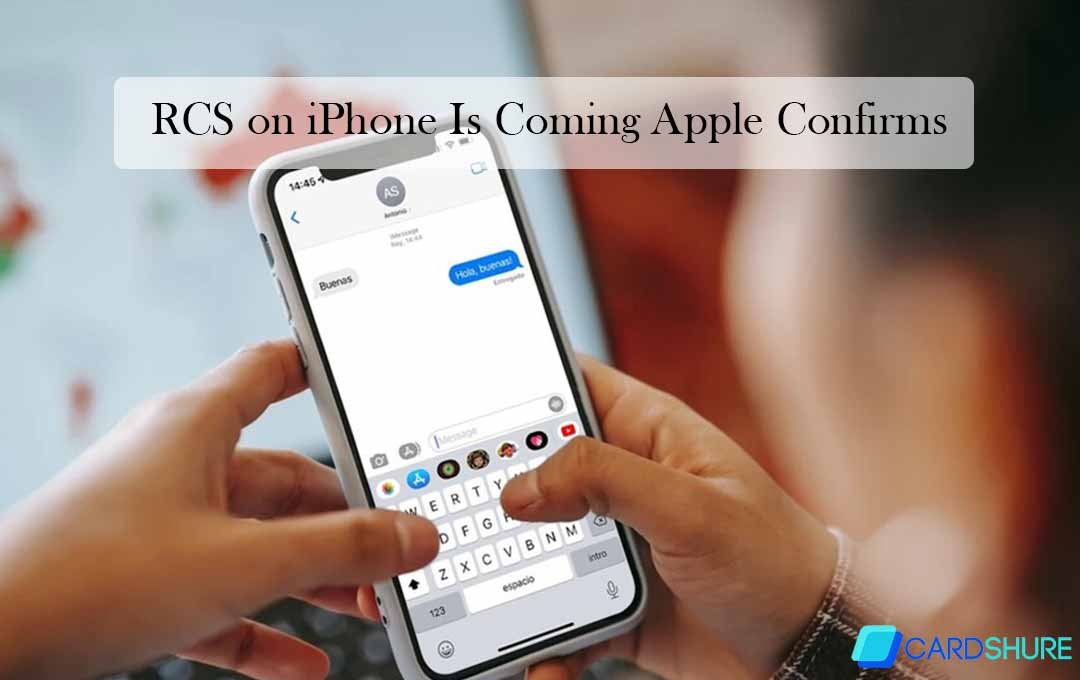 At the moment, this is not Apple opening iMessage to Android. This is more of Apple opening up to a messaging standard that breaks the feature wall when messages are exchanged between Android and iOS devices.
Apple Confirms RCS on iPhone Is Coming
This shift to RCS was originally reported by 9to5Mac courtesy of an official statement by Google. With Apple's adoption of RCS, the messaging experience between the iPhone and Android phones will no longer be features devoid of experience. Usually, Apple kept features like read receipts, typing indicators, sharing locations, and high-resolution media exchange locked to iMessage pathways between iPhone users. The controversial green/bubble debate also happens to be a part of that ecosystem gatekeeping.
This is because Apple used to downgrade the iPhone-Android messaging experience to the SMS and MMS protocols, the aging communication standards that lack a lot of meaningful features and happen to be a lot less secure, also. Moreover, that ecosystem wall also blocked cross-platform messages from latching onto Wi-Fi lanes for a speedy exchange. Apple's adoption of RCS is a major shift in its messaging strategy, but more importantly, it makes the messaging experience a lot less frustrating for the users.
Why RCS matters
So, Google has been working with phone companies with the aim of rolling out what they call "Chat," which is basically on the RCS Universal profile. This allows users across different carriers and countries to text each other without any feature gatekeeping. You will find the system active on a lot of Android phones as they already have Google's Messages app installed out of the box. It is basically Android's answer to the iMessage with a lot of features similar to your standalone messaging apps like WhatsApp and Telegram.
You can choose to send messages with high-res photos, videos, and all that jazz. Also, it has some great features like seeing when someone typing, read receipts, delivery status, and even those fun tapbacks for quickly responding to a message with an appropriate emoji reaction. Well for those worried about safety, Google has baked end-to-end encryption for RCS messages to the core, a major upgrade over the regular old SMS messages.
Verdict
Be that as it may, RCS or not, iMessage will remain locked inside Apple's walled garden. Apple has no authority intends to carry iMessage to Android. Notwithstanding, problematic hacks like the Sunbird application mean to repeat the iMessage experience on Android down to the blue air pocket. Nothing is authoritatively carrying the experience to the Phone (2), however, we would recommend avoiding any outsider application that needs your Apple ID qualifications to permit informing for your own security.
More Related Content